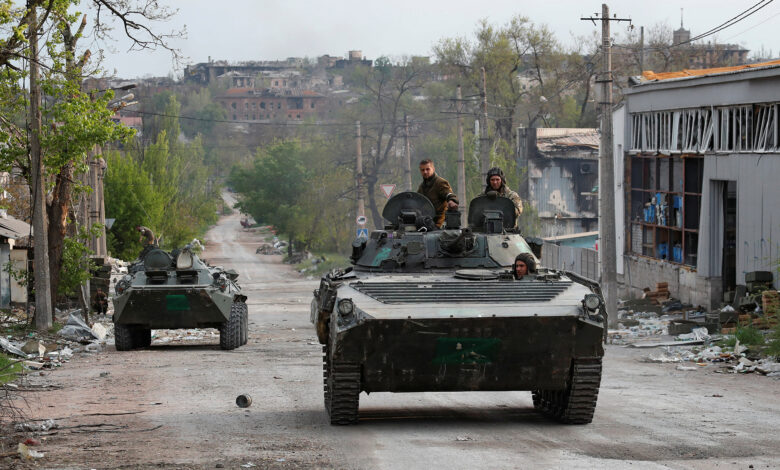 ‍
The Kremlin declined to confirm Friday whether a Victory Day parade will take place on Monday in the Ukrainian city of Mariupol, saying a wide celebration of Victory Day is currently impossible "for obvious reasons."
"I can't tell on the behalf of the military if there are any plans," Kremlin spokesperson Dmitry Peskov told CNN on a regular conference call with journalists, when asked if a Victory Parade is expected in Mariupol.
First deputy head of the presidential administration of Russia, Sergei Kiriyenko, previously had said that a parade on Victory Day this year in Donetsk and Luhansk could not yet be held, but time for that would come soon, according to state news agency RIA Novosti.
Some background: Western officials believe Russian President Vladimir Putin could formally declare war on Ukraine as soon as May 9, a symbolic day for Russia, paving the way for him to step his campaign.
May 9, known as "Victory Day" inside Russia, commemorates the country's defeat of the Nazis in 1945.
It is marked by a military parade in Moscow, and Russian leaders traditionally stand on the tomb of Vladimir Lenin in Red Square to observe it.