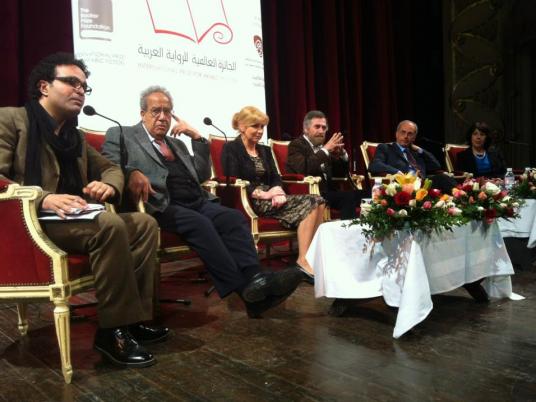 LONDON — Kuwaiti author Saud Alsanousi has won the 2013 International Prize for Arabic Fiction for his portrayal of the lives of foreign workers in Gulf countries in "The Bamboo Stalk."
The 31-year-old Alsanousi became the youngest winner in the 32,770 pound-prize's six-year history for the story seen through the eyes of Issa, the son of a Kuwaiti father and a Filipina mother.
"All the judges agreed on the superior quality of this novel, both artistically and also in terms of its social and humanitarian content," the panel's chair Egyptian writer Galal Amin said in a statement on Tuesday.
On returning to his father's homeland as an adult, Issa finds himself in a difficult position.
Rather than the mythical country his mother has described to him, he discovers he is caught between the natural, biological ties he shares with his father's family and the prejudices of a traditional society, which views a child of Kuwaiti-Filipina heritage as socially unacceptable.
Alsanousi's work has appeared in a number of Kuwaiti publications, including Al-Watan newspaper and Al-Arabi, Al-Kuwait and Al-Abwab magazines and he currently writes for Al-Qabas newspaper.
His first novel "The Prisoner of Mirrors" was published in 2010 and in the same year won the fourth Laila al-Othman Prize, awarded for novels and short stories by young writers.
Alsanousi beat five other finalists for the prize. Each finalist, including the winner, will receive 6,555 pounds.
The other finalists were Iraqi Sinan Antoon for "Hail Mary", Tunisian Houcine El Oued for "His Excellency the Minister", Lebanese author Jana Elhassan for "Me, She and the Other Women", Saudi Mohammed Hasan Alwan for "The Beaver" and Egyptian Ibrahim Issa for "Our Master."
The prize is supported by the Booker Prize Foundation in London and funded by the Abu Dhabi Tourism & Culture Authority, which marks its first year as the new sponsor in 2013.