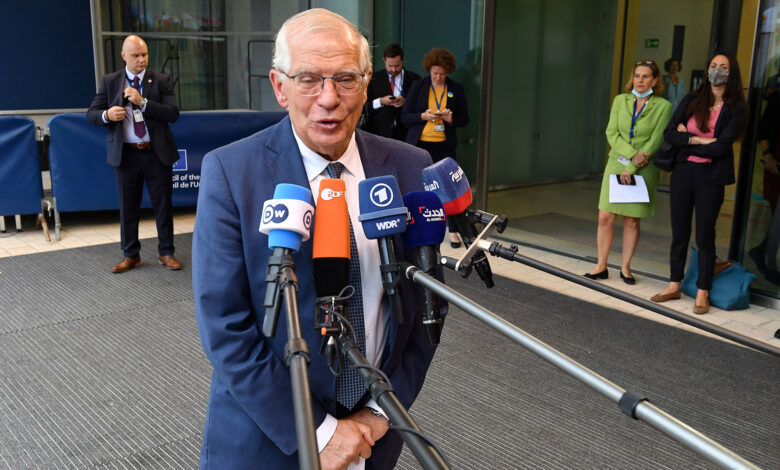 The land transit between Kaliningrad and other parts of Russia has not been banned, the High Representative of the European Commission Josep Borrell said on Monday.
"The land transit between Kaliningrad and other parts of Russia has not been stopped nor banned. There is no blockade," Borrell said in published remarks. "Transit of passengers and goods that are not sanctioned continues."
Why is the European Commission making this clarification? It comes after Lithuanian Railways, the state-owned railway company, had notified Russia that starting midnight on June 18, transit trains with goods subject to EU sanctions would no longer be allowed to pass through.
The list of the banned goods includes construction material, cement, metals and "a number of other goods important both for construction and for production," according to the governor of the Kaliningrad region Anton Alikhanov. Kaliningrad is Russia's exclave in the European Union.
Russia called this decision "unprecedented" and "illegal," Kremlin spokesman Dmitry Peskov told reporters Monday.
Borrell said Lithuania had not taken any unilateral national restrictions and only applied the European Union sanctions.
"The accusation that 'Lithuania is implementing Lithuanian sanctions' is false. Pure propaganda," he said.
Separately, a European Commission press officer confirmed that European Union representative to Moscow Markus Ederer had been meeting with representatives of the Russian ministry regarding the subject Tuesday.
"We can also confirm that our head of delegation to Russia had a meeting in the Russian ministry where he explained our position and implementation of EU sanctions," the official said.