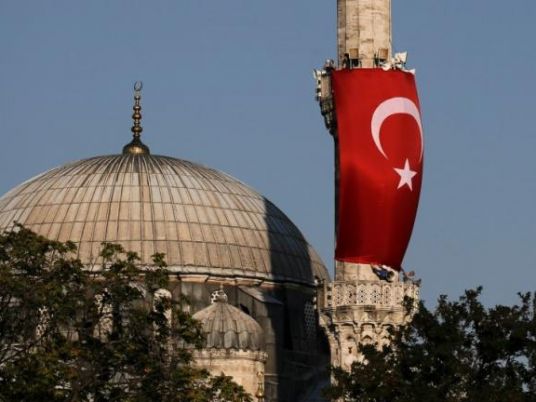 More than 300 suspects face multiple life sentences for their alleged involvement in a failed military coup. Ankara has blamed a self-exiled Turkish cleric for orchestrating the attempt to overthrow the government.
Turkey's largest trial of suspects allegedly involved in the failed coup last year began on Tuesday in the Sincan prison outside of Anakara.
The courtroom used for the trial was built specially to hold more than 1,500 people, including 720 defendants.
Roughly 330 suspects face multiple life sentences for their alleged links to last year's attempt to overthrow Turkish President Recep Tayyip Erdogan. However, some 240 are in police custody, according to the state-run Anadolu news agency.
The suspects are accused of attempting to "overthrow the constitutional order, attempting to overthrow the government and parliament or hinder them from preventing their duties, murder and being members of a terrorism organization," according to Anadolu.
The first suspect to testify was military cadet Abdulkadir Kahraman, who told the court that his commander ordered troops to prepare for operations because there had been a terror attack. Other suspects offered similar testimonies during the hearing.
'Ruthless crackdown'
Authorities blamed self-exiled Turkish cleric Fethullah Gulen for orchestrating the coup. Ankara claimed Gulen operates a global network of supporters, which the government has labeled a terrorist group.
Since the failed coup on July 15, Turkey has launched a nationwide crackdown, arresting more than 43,000 in the armed forces, police, schools and judiciary.
Human rights organizations have criticized the erosion of fundamental rights in the country, including freedoms of expression, association and assembly.
"Instead of building on the cross-party unity opposed to the coup to strengthen democracy, Turkey's government has opted for a ruthless crackdown on critics and opponents," said Hugh Williamson, Human Rights Watch's Europe and Central Asia director, in January.
"With hundreds of thousands of people dismissed or detained without due process, an independent media silenced and Kurdish opposition members of parliament in jail, Turkey has been plunged into its worst crisis in a generation," Williamson added.