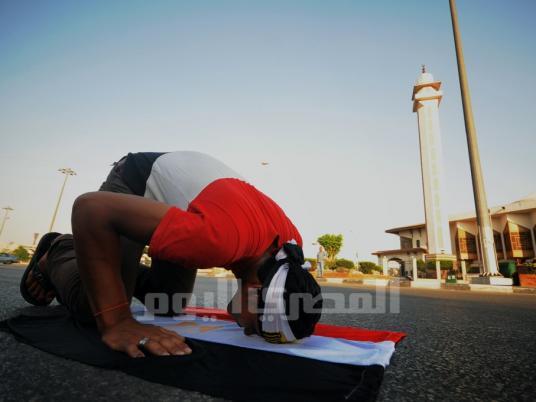 In a recent statement, an Egyptian female professor has called for a law that would grant female divorcees a part of their husband's salary, and another to inherit half of her husband's wealth after his death, has stirred controversy amongst Islamic scholars and re-opened a debate about women's rights and their inheritance in Islam.
MP Amna Nosseir, a professor of comparative theory of law at Al-Azhar University, told Egypt Independent on Saturday that under certain conditions, a law should be drafted to guarantee a safe future for housewives who spend their lives "serving men at home."
Nosseir suggested that if a man divorces his wife after five years of marriage, the woman should have the right to take five percent of his monthly income and the percentage should increase according to how many years she spent as a housewife in their marriage, prior to their divorce, she explained.
"Millions of women find themselves on the streets, with no fixed source of income after their husbands divorce them, and in the case of their death. These women deserve a clear law that secures their finances and future," she said.
Nosseir, often comments on women's issues on television, and says she receives many questions from young women about what Islam says about their rights as women. She said that the idea for her law proposal emanated after she passed across an old lady crying in the streets, claiming her husband divorced her after 35 years of marriage, and left her nothing behind but a few of her belongings.
"How is this fair to women? Many Egyptian women spend all their life cooking, cleaning and raising kids at home and in one minute she is left stranded in the streets because she got divorced," she questioned.
She argues that if one goes back to the origins of Islam, the original writings and meanings grant women the legal and social rights they need, but "one has to leave the door for further education and diligence open."
"I acknowledge any new ideas related to women's rights or their future, provided they don't wander away from the fixed teachings of our Islamic law, and my suggestion does not," she added.
Egypt's Grand Mufti, as well as the Egyptian parliament's secretary of the religious committee, expressed their indignation at Nosseir's statements, which, they argued were baseless.
"Diligence (Ejtehad) is open in Islam no doubt, but that is for issues that do not contain a clear text," Omar Hamroush, Secretary General of the religious affairs committee said in a statement to local media outlets.
"The inheritance of women is stipulated by the Quran and Sunnah and is defined by Sharia law, there is no room for further diligence in this case," he said, stressing that this invitation is unacceptable and contradicts with Sharia law.
He further added that family courts are available to secure women's rights in all cases, including divorce.