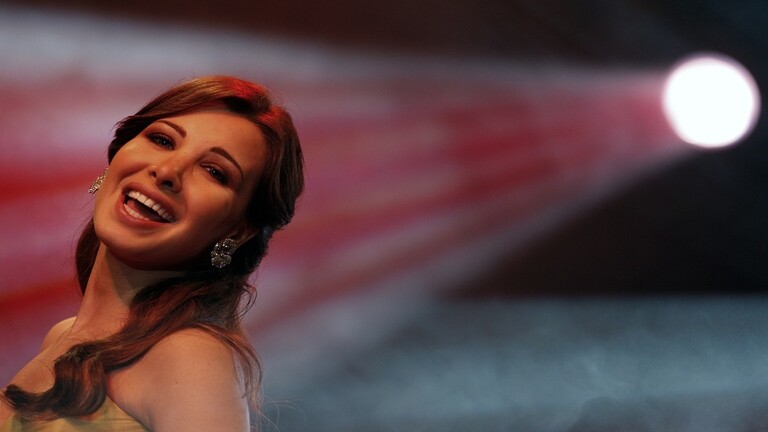 Lebanese singer Nancy Ajram is set to appear in the comedy series "Nesaa men Dahab" (Women from Gold), which stars Nabila Ebeid and Nadia el-Gendy and will hit TV screens this Ramadan.
Ajram will perform the series' theme song, which was written by Tamer Hussein, composed by Walid Saad and arranged by Ahmed Ibrahim.
Actors and actresses including Samiha Ayoub, Hala Fakher, Ahmed Fahmy, Rogena, Bayoumi Fouad, Mustafa Abu Sarea, Mayan al-Sayed, Badria Tolba, Hanady Mehany, Khalid Anwar, Soliman Eid, and Haifa Wahby will also have roles in the new series, with the full cast to be announced at a later date.
The comedy series revolves around two women, played by Nabila Ebeid (75) and Nadia el-Gendy (73) who buy a villa, only to discover that they were swindled by the owner of the property. The two women face numerous set-backs together that test their friendship and eventually emerge stronger from the entire ordeal.
Ebeid, Gendy, Ayoub and Fakher have already begun filming on set at a villa in Lebanon's capital Beirut.
Ebeid and Gendy have appeared in numerous films and TV shows and agreed to star side-by-side in the series in 2019, having previously competed with each other for various starring roles in Egyptian cinema in the 1980's.
Ebeid has taken leading roles in the television dramas El-Ammah Nour (Aunt Nour; 2003) and El-Bawaba El-Taniya (The Second Gate; 2009).
Gendy, meanwhile, is sometimes nicknamed "Nigmat al-gmaheer" due to the commercial success of her movies in the 1990s. She is also well known for her "femme fatale" roles and spy movies produced in the context of the Egyptian-Israeli conflict, such as "El Gasousa Hekmat Fahmy" (The Spy Hekmat Fahmy; 1994) and "Mohemma Fi Tel Aviv" (Mission in Tel Aviv; 1992).