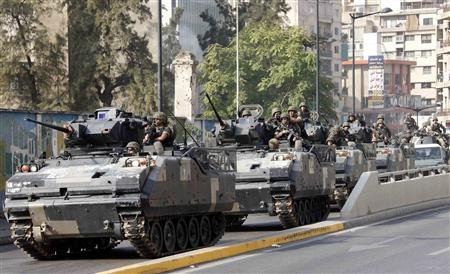 Omar Karame, Lebanon's first post-war prime minister and a staunch ally of the Syrian government, has died at the age of 80, his family announced on Thursday.
"With great sadness… the Karame family announces the death of the great Omar Abdel Hamid Karame," they said in a statement.
Family sources said Karame had died of stomach cancer.
His health had been deteriorating for the past two years, and he was admitted to hospital a month ago, falling into a coma a few days before his death.
Karame came from a Lebanese Sunni political dynasty — his father was one of the architects of Lebanon's independence in 1943 — and served as prime minister twice.
But both his terms ended with him resigning under public pressure.
His first term began in 1990, and was marked by the huge challenges of rebuilding the country after its 15-year civil war.
He stepped down in May 1992 after massive protests against rising living costs caused by the collapse of the Lebanese pound against the dollar.
He was succeeded by Rafik Hariri, a billionaire who orchestrated massive reconstruction projects throughout Lebanon.
Karame's second term began in 2004, but he was forced to resign the following year after the assassination of Hariri.
Hariri's death provoked a political firestorm in Lebanon, including accusations that Syria's government was involved in the murder.
Karame was a longtime ally of the Syrian regime and was accused of subservience to President Bashar al-Assad.
He was educated in Cairo, and was married with four children, including son Faisal, a former minister.