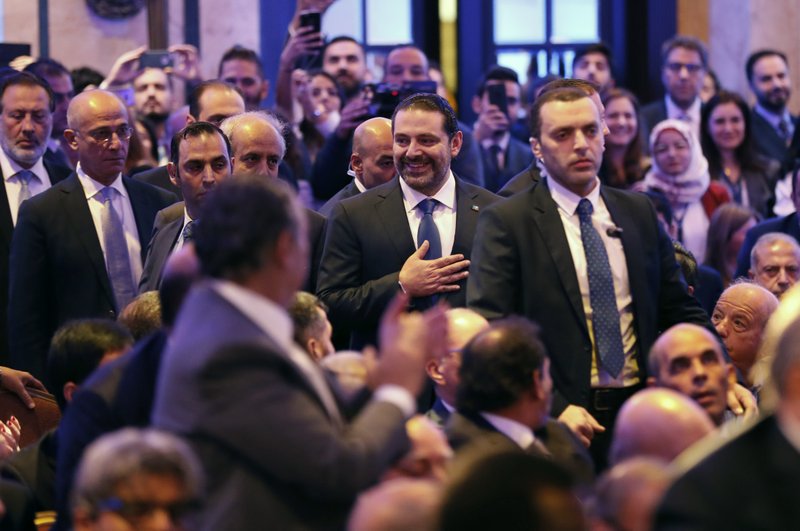 Lebanese President Michel Aoun said that Saad al-Hariri will "certainly" remain prime minister and Lebanon's political crisis will be resolved in a few days, an Italian newspaper reported on Wednesday.
"We have just finished talks with all the political forces, within and outside government. There is a broad agreement," the daily La Stampa quoted him as saying during a visit to Italy.
Hariri resigned in a televised statement while he was in Saudi Arabia on November 4, prompting a political crisis in Lebanon and thrusting it back into a regional tussle between Riyadh and its main regional foe Iran.
Aoun did not accept his resignation, accusing Saudi Arabia of holding Hariri in Riyadh and forcing him to step down. Hariri eventually returned to Beirut on November 22 and postponed his resignation.
He said on Monday that he would stay on as prime minister if Iran's Lebanese ally Hezbollah accepted a policy of staying out of regional conflicts.
Asked about that demand, Aoun — a Hezbollah ally — said: "Hezbollah has fought against Islamic State terrorists in Lebanon and abroad. But when the war against terrorism is finished, their fighters will come back to the country," La Stampa reported.
The group has fought alongside President Bashar al-Assad's forces in Syria against rebels seeking to oust him, including factions that were backed by Saudi Arabia.