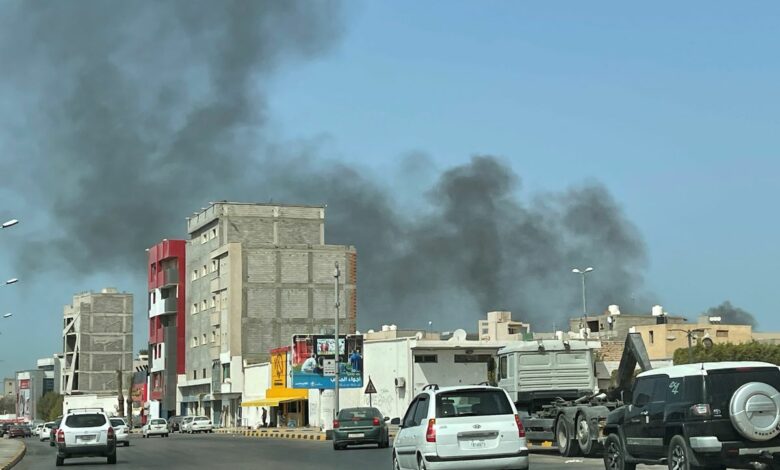 The Libyan Embassy in Cairo announced the opening of admission for Egyptian companies that are legally licensed to enroll workers abroad and who wish to register them with the embassy.
Libyan Minister of Economy and Trade, Mohamed al-Hawij announced in September that there are now 51 joint cooperation agreements between Egypt and Libya in areas of industry, agriculture, employment, trade, services and more.
With the signing of 14 new agreements and memoranda of understanding alongside the updating of old ones, Hawij said that economic cooperation between Egypt and Libya is back after a 12-year hiatus.
The Libyan embassy clarified, in a statement published on its Facebook page, that the required documents include: a copy of the company's license with the original for review, the original commercial register of the company, a copy of the tax card with the original for review, a copy of the ID of the company's legal representative with the original for review, and a biography Self-reported information about the company; its previous work, the detailed address of the headquarters and its branches, with an acknowledgment of compliance with the terms of the contract.
It added that the submission of documents takes place through the window of the consular section on Mondays and Wednesdays of every week, from 10 in the morning until 1 in the afternoon.
The embassy stressed that it will not accept any requests from recruitment companies wishing to register with the embassy without submitting all the required documents, and they must be adhered to submission deadlines.
Egyptian Prime Minister Mostafa Madbouly has announced that as of April the signing of an MoU between Egypt and Libya to facilitate the return of Egyptian workers to Libya. Madbouly said that workers will be able to work in the fields specified and requested by Libya.