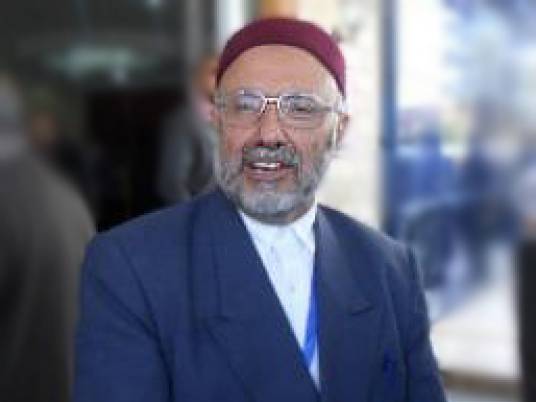 General Comptroller of the Muslim Brotherhood (MB) in Libya Bashir Al-Kabta warned against attempts to replicate the Egyptian scenario in his country after an attack on Saturday evening by demonstrators on the headquarters of the ruling Justice and Construction Party (JCP), the political arm of the Lybian MB.
"Libya is not Egypt. An attempt to replicate the events taking place in Egypt in Libya will have disastrous consequences, because all people in Libya are armed," Kabta told Qatari-based satellite channel Al-Jazeera.
"The escalating pace of violence is prompted by a treacherous invisible hand pulling the trigger. Behind it lie the huge interests of people who amass their fortunes on top of the blood of Libyans," he added.
He attributed the attacks to "enemies who stand against the Libyan uprising against the former regime," and added that these events threaten the stability of the country and seek to drag it into "violence and chaos."
Kabta called on all national powers to stand united to face what he described as an external enemy, and called on the government to stand firm and find the perpetrators who carried out the assassinations in Benghazi.
The Muslim Brotherhood in Libya had earlier accused supporters of the former regime of inciting a break-in into the headquarters of the ruling Justice and Construction party in several Libyan cities.
An MP for JCP Huda al-Banany said that remnants of that ousted regime are the ones behind storming the party headquarters, and are now planning to regain control of the country.
Edited translation from MENA