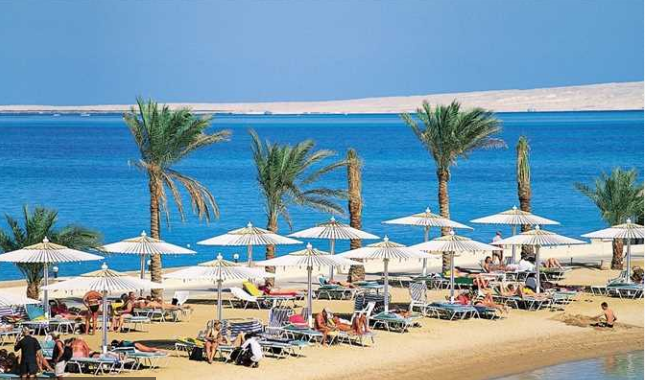 Tourism and hotel investors in the Red Sea governorate urged Egypt's government and the Egyptian Competition Authority (ECA) to help stop a recent trend of tourism companies selling winter season vacation trips at exceptionally low prices, which do not reflect the trips' real value.
Tourism experts, owners of tourism villages as well as sector workers warned against the growing trend, which they argue may reduce revenues and threaten the tourism industry in the long run.
To that end, they urged the Ministry of Tourism to intervene to fix prices that would be fair to everyone.
Amid the absence of the Ministry to control prices, Ali Reda, Honorary President of the Tourism Investment Association of the Red Sea, called on the government to intervene to stop the sale of tourist trips at prices ranging between US $10 to US $15 per night for all-inclusive rooms at five-star hotels.
Several travel agencies sell one-week trips with flight tickets and all-inclusive accomodation for less than US $300, Reda said, adding that some rooms cost as little as US $10 per night on the Dutch and Belgian markets.
On his part, Bashar Abu Taleb, head of the trade union for tour guides in the Red Sea governorate, said prices have been reduced because travel agencies and hotel owners seek to attract as many tourists as possible, which, creates unfair competition.
Like Reda, Abu Taleb also sees this development as a threat to the industry, also pointing out that people from the lowest social groups, such as workers, farmers, and the elderly are starting to come instead of people from the higher classes. He did however not explain how this would be a problem.
The best way to raise prices is to increase the government's support for the services provided to the tourism sector, tourism expert Mohamed Sewailm said.
He added that he is against any compulsory pricing by the government, suggesting that prices be determined by supply and demand.
Some directors of hotels and tourist villages proposed to evaluate the services provided by each hotel in order to classify them and set a minimum price for accommodation. When any hotel breaches this minimum price it should be closed, they said.