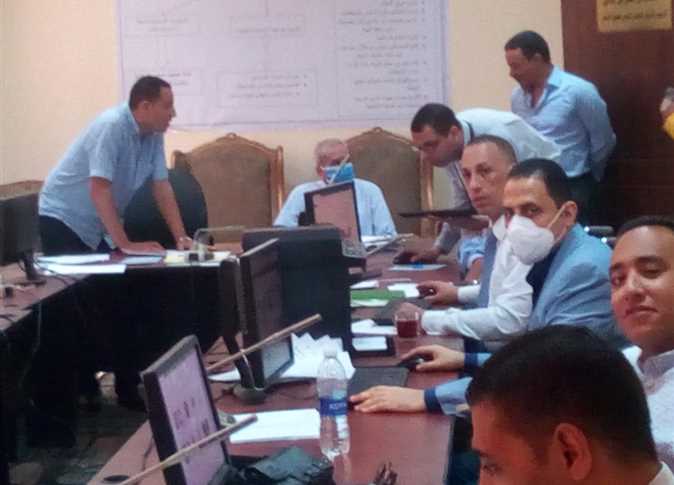 Egypt's National Council for Human Rights (NCHR) on Tuesday said that all indications on the first day of the country's Senate elections suggest low voter turnout.
An NCHR report on the first day of elections attributed low turnout to hot weather and traffic congestion, which negatively affected participation. It also pointed to difficulties among voters in recognizing candidates using the single system, due to the expansion of electoral districts.
The council's operations room said that during its follow-up work and field visits to polling stations during the first day of the elections observers from the NCHR were prevented by police forces from entering the polling station at al-Galil Model School in the Zaytoun district in Cairo Governorate, despite the fact that NCHR observers have permits from the National Elections Authority (NEA).
Observers also noticed insufficient ambulances and wheelchairs for people with disabilities and the elderly in some polling stations.
They also noticed that supporters of the Mostaqbal Watan Party (Future of the Nation) were trying to influence voters at polling stations to vote for the party's candidates in the Giza Governorate, and that campaigning continued at committees in some electoral districts.
Egypt's two-day-long Senate elections began on Tuesday nationwide amid strict precautionary measures, as polling stations opened their doors to voters under full judicial supervision.
The National Elections Authority set the voting period from 9 am to 9 pm local time for Tuesday and Wednesday.
In the event of a contested election, run-off voting among Egyptian expatriates will be held on September 6 and 7. Run-offs will be held locally on September 8 and 9, with the final results announced and published in the Official Gazette no later than September 16.
The NEA distributed 63 million eligible voters to 17,000 polling stations and sub-committees for the 2020 Senate elections.
Egypt's House of Representatives on June 17 approved a law establishing a senate, which will function as an upper house of parliament. The law passed with a two-thirds majority, with the objection of four MPs.
It replaces the Senate Council with the Shura Council, which was the previous name of the chamber during former President Hosni Mubarak's era — the last time the chamber was in use.
The Senate will consist of 300 members, 100 of whom are elected by a closed list system, 100 elected by an individual system, and 100 members appointed by the President of the Republic
The term of membership in the Senate will be five years, starting from the date of its first meeting. The new assembly is to be elected during the sixty days preceding the end of its term.
Edited translation from Al-Masry Al-Youm