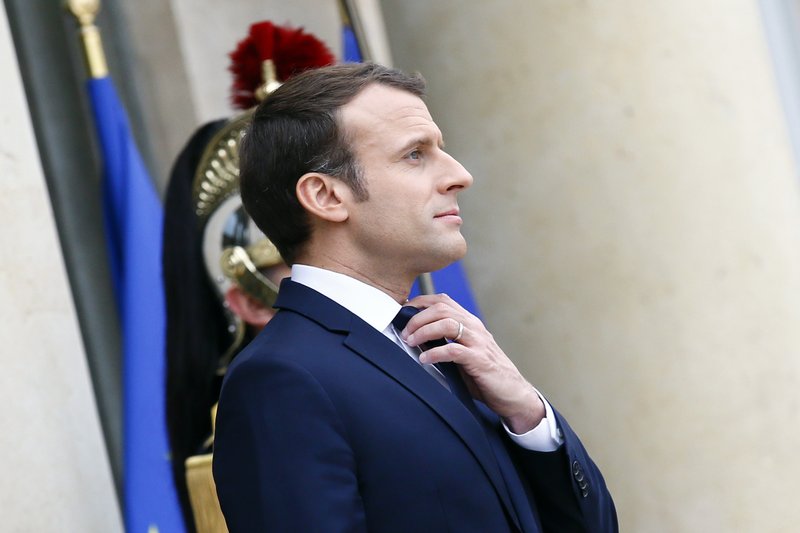 French President Emmanuel Macron reshuffled his cabinet on Tuesday, replacing his interior, agriculture and culture ministers after a weeks-long search for new talent to try to revive his government's flagging fortunes.
Two weeks after political veteran Gerard Collomb abruptly resigned as interior minister, Macron appointed the ultra-loyal head of his Republic on the Move party, Christophe Castaner, to replace him.
The centrist president also dismissed his agriculture and culture ministers, seen as weak links in a cabinet which blends experts in their field with experienced politicians from the left and right.
The prime minister, foreign and economy ministers all kept their jobs, however, as a total of eight new faces joined the government's top ranks.
Addressing the shake-up in a rare televised address Tuesday night, Macron admitted that doubts had grown about his government's priorities after a tumultuous summer, which saw a scandal involving a security aide and a series of perceived missteps.
"At times, because of my determination and my frank way of speaking, I have unsettled or shocked some people, and I have heard the criticism," he said.
But he said the new cabinet did not signal "any shift, nor any new political direction" after several reforms in areas such as education, labor law and taxes.
"In the coming months we are going to pursue these deep changes in several sectors," he added, including the country's pension system.
– Reverse unpopularity? –
Analysts were skeptical that the shake-up would significantly change perceptions of the government.
"It's a very technical reshuffle… which means it is unlikely to stir French passions," said Chloe Morin, an analyst at the Ipsos polling firm.
"Will it let Emmanuel Macron reverse the unpopularity? I'm not sure," said Bruno Cautres of the Cevipof political research institute.
Collomb's departure on October 2 was a blow to Macron, coinciding with a slump in his ratings after a scandal involving a close aide, several verbal gaffes and a raft of disappointing economic data.
Collomb's resignation followed that of star environment minister Nicolas Hulot in August, creating a sense of a government in disarray.
Macron's delay in carrying out the reshuffle, caused partly by his difficulty in convincing people to join his team, was seen as further evidence of his weakened position.
– In Macron's shadow –
Castaner, a gregarious 52-year-old former Socialist from southern France, had been widely tipped to replace Collomb, who is returning to his home town of Lyon to serve as mayor.
A member of the president's inner circle, Castaner was a rebellious youth who has spoken of how he rubbed shoulders with Marseille gang members at poker games before entering politics, first as a mayor than an MP.
He has little experience of national security issues but on Tuesday vowed to be "at your service, ladies and gentlemen, 24 hours a day."
He resigned his leadership of the ruling party to take up the job.
The current head of France's domestic intelligence agency, Laurent Nunez, was named to second him at the interior ministry.
Macron's choices reflected his continuing attempt to appeal to both sides of the political divide, but there were few household names in the new line-up.
Didier Guillaume, a former Socialist, was named agriculture minister, replacing Stephane Travert, while center-right former Republicans lawmaker Franck Riester took over from publisher Francoise Nyssen at culture.
There were also changes in the ministry for relations with local government, with Jacqueline Gourault taking over the tricky portfolio at a time of budget cuts that have caused deep discontent among rural mayors — with the prospect of further to come as part of Macron's pledge to pare the state deficit.
Analysts say many ministers and members of Macron's party have struggled to emerge from his shadow since he won elections in May 2017 at the head of a newly formed pro-EU, pro-business party.
His polling numbers have slumped to their lowest level since his electoral victory in May 2017, with surveys showing that just 30 percent of voters have a positive view of his presidency.
He suffered the first major scandal of his presidency in July when footage emerged of one of his most trusted security aides hitting a protester while apparently posing as a policeman at a May Day rally.