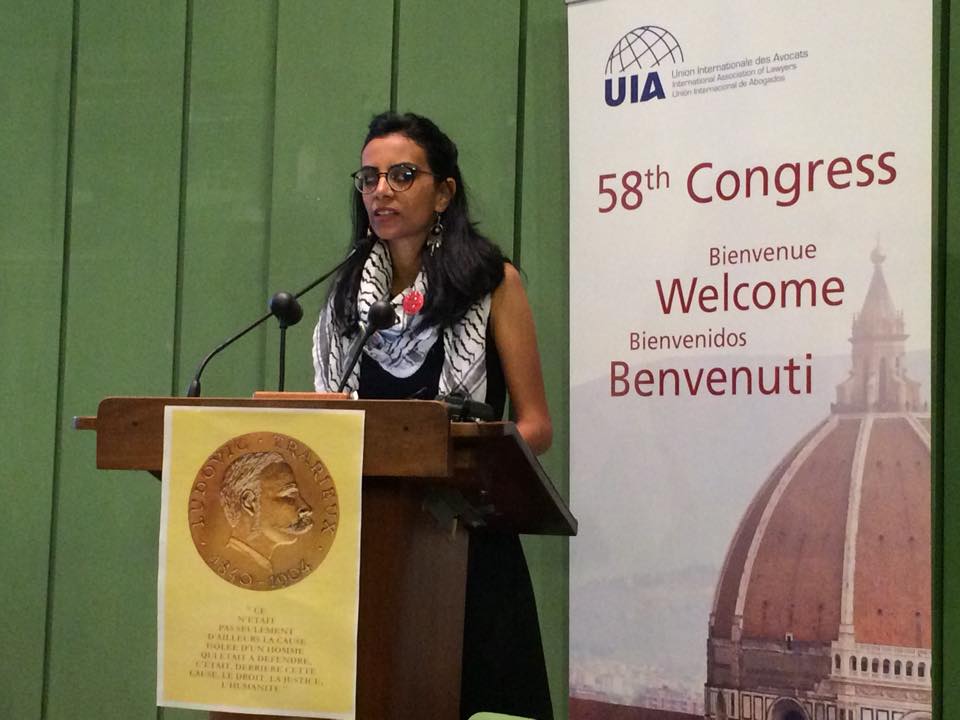 Egyptian leftist activist Mahienour El-Masry has received the 2014 Ludovic Trarieux international human rights award in Florence on Friday.
El-Masry was announced as the winner of the award in June while in prison in Egypt serving a two-year sentence for organising an unauthorised protest.
El Masry was arrested in December 2013 as she participated in a protest demanding retribution for Khaled Saeed, another young man who died of torture in 2010.
Her sentence was reduced and then suspended in September amid a wide solidarity campaign.
In her acceptance speech, El-Masry dedicated the award to the eight other activists who were convicted with her in the same case, but remain in prison.
She also dedicated it to others imprisoned activists, many of whom had, like El-Masry, been jailed for violating the controversial law which bans unauthorised demonstrations.
"This is to the Palestinian people who taught us how to resist and have hope in the future, to the people of Kobane fighting extremism, to the Iranian girl Rihana Gebari, who had been sentenced to death because she killed her rapper to defend herself, to all those brave souls and humans I dedicate such award", said El Masry in her speech as she received her award.
The 28 years old lawyer is a member of the revolutionary socialist group, a volunteer lawyer at the Alexandria's Protesters Defense Front, a member in No to Military Trials campaign and a founding member of the Refugees Solidarity Movement.
"Being a lawyer opens your eyes to the amount of injustice in society and lawyers have to choose whether they want to serve justice or to serve the law, even if it is against the people's interest," El Massry said in her speech