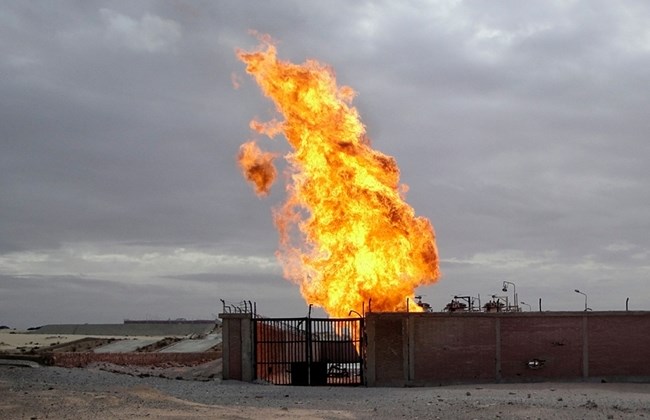 The Egyptian governorate of North Sinai reported that the main gas pipeline feeding the city of al-Arish was bombed on Thursday evening, in the Sabika area, west of Al-Arish, without causing casualties or injuries.
The governor of North Sinai, Mohamed Abdel Fadil Shousha, said in a statement regarding the bombing, that it would not affect the gas supply to the Masaid steam station, nor housing in the city.
Shousha also confirmed that the explosion would not affect the industrial zone in Central Sinai, as the government Egyptian Natural Gas Company (GASCO) immediately after the explosion, and closing the control valves of pipelines to quickly control the fire.
Shousha pointed out that the authorities are investigating the incident and carrying out extensive combing operations at the explosion site.
For years, Egypt has grappled with an extremist insurgency in North Sinai, which is led by a local affiliate of the Islamic State.
The militants have targeted security forces, Christians, and gas pipelines between Egypt and its neighbors, with the most recent pipeline attack happening last February.
While the insurgency dates back to the 2011 overthrow of former president Hosni Mubarak, violence and attacks in the area have consistently escalated since 2013, when the military removed Islamist president Mohamed Morsi from power.