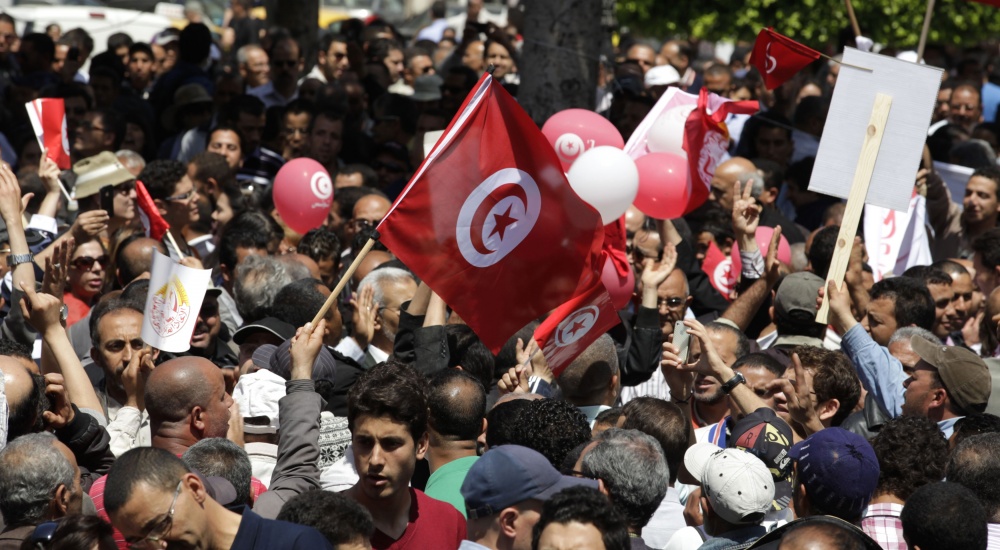 Tunisia's powerful UGTT labor union will stage protests if the government goes ahead and privatizes ailing state firms, the UGTT leader said on Saturday, in what could be a setback to economic reforms. 
Prime Minister Youssef Chahed told parliament on Friday that he wanted to restructure and possibly sell public companies that have been posting losses for years.
UGTT chief Noureddine Taboubi rejected the move as he addressed a rally in the seaside town of Sousse south of Tunis, saying the union was ready for a showdown with the government.
"The sale of public companies is a red line and we will deal with this dangerous plan," he told hundreds of gathered workers chanting slogans against privatizations.
"We will organize large workers' gatherings in all regions of the country culminating with a large protest in the capital." He did not say when such protests would be held.
The North African country is in the midst of an economic crisis and under pressure from foreign donors to cut a bloated public service and a budget deficit.
Tourism revenue has resurged in recent months as Tunisia has not suffered any serious Islamist militant attack since 2015.
But economic growth remains weak due to the reluctance of investors to come to a country in frequent turmoil since the 2011 uprising that toppled autocratic president Zine El-Abidine Ben Ali.