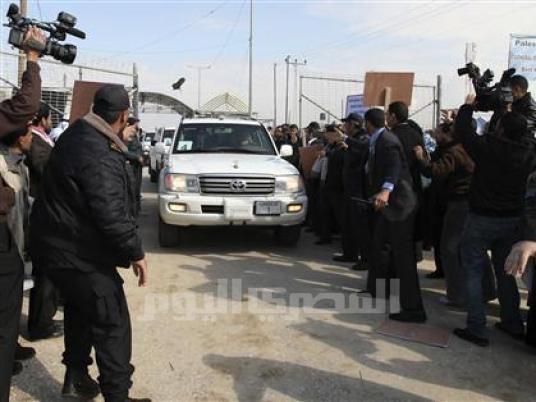 Malaysian Prime Minister Najib Razak called for foreign intervention to stop the "genocide" of Rohingya Muslims in Myanmar on Sunday, as he joined thousands of Rohingya protesters in Kuala Lumpur.
Muslim-Majority Malaysia has been increasingly critical of Myanmar's handling of violence and allegations of state abuses in northern Rakhine state, which has driven hundreds of ethnic Rohingya to flee across the borders to Bangladesh.
It described the violence as "ethnic cleansing" on Saturday.
Najib called on the United Nations, the International Criminal Court and the Organisation of Islamic Cooperation to intervene.
"The world cannot just sit by and watch genocide taking place," he told the crowd.
Najib's attendance came despite warnings from Myanmar that Malaysia risked violating the Association of Southeast Asian Nations' (ASEAN) principle of non-interference in other members' internal affairs.
In response, Najib said ASEAN, which agreed to declare itself a single community last year, had also pledged in its charter to uphold basic human rights.
He also accused Myanmar leader and Nobel Peace Prize winner Aung San Suu Kyi of inaction, saying that she had declared the Rohingya issue off-limits during bilateral discussions.
"How can this be? We should be allowed to discuss everything," he said.
The gathering, organized by Najib's ruling United Malay National Organisation (UMNO) and the Pan-Malaysian Islamic Party, attracted around 10,000 people, mostly Rohingya.
Malaysia summoned Myanmar's ambassador last week to express concern over the crackdown on Rohingya. It also canceled the national soccer team's friendly under-22 matches with Myanmar in protest.
Rohingya Society in Malaysia president Faisal Islam Muhammad Kassim said he appreciated Malaysia's efforts to find a solution to the crisis.
"We want the Malaysian government to (send a) message to the Muslim world and the Western countries, to pressure the Myanmar government to solve this Rohingya issue," he said.
The violence in Myanmar is the most serious bloodshed in Rakhine since communal clashes in 2012 that killed hundreds.
Persecution and poverty led thousands of Rohingya to flee Myanmar following the violence between Buddhists and Muslims there four years ago. Many of them were smuggled or trafficked to neighboring countries, mostly to Thailand and Malaysia.
Najib, who has been buffeted by graft allegations he denies, vowed on Thursday to fight to the end for Malays and Islam, as he called on UMNO to prepare for elections that are "coming soon".