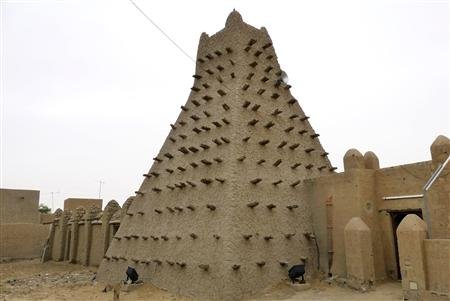 Malian and French troops have arrested a close associate of a preacher whose jihadist group has claimed dozens of attacks against Western and Malian targets, Mali's security minister said on Sunday.
Macina Liberation Front, based in central Mali's Mopti region, is led by cleric Amadou Koufa who has called upon followers to take up arms and rebuild the historic Fulani empire of Massina.
"I confirm that the terrorist Alhousseyni Ag Assaleh, in charge of logisitics for…the group run by Amadou Koufa was arrested on 8 July during a joint operation with Barkhane in the Timbuktu region," General Salif Traoré told Reuters.
He said the arrest was kept secret until now because of ongoing efforts to capture others in his network.
There was no immediate comment from France's 4,000-strong Barkhane counter-terrorism force operating in the Sahel.
Barkhane is collaborating with regional troops in five West African countries to form a new force to fight desert militants who have regrouped since the French army drove them out of their urban strongholds in northern Mali in 2013.
Losses have been high among Malian forces in recent months. The United Nations, which has a peacekeeping force in the country, reported 131 soldiers killed over the past year versus 49 in the previous year.