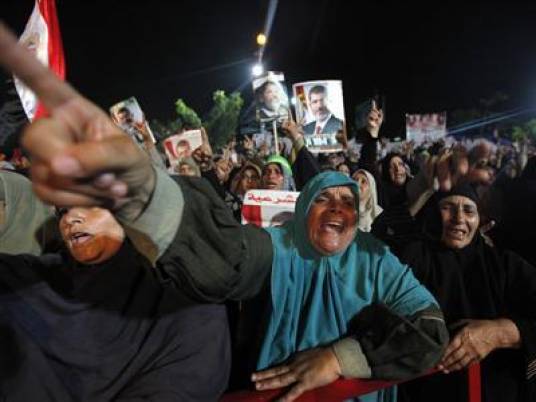 A man divorced his wife after 10 years of marriage when he saw her in a Muslim Brotherhood march in Fayoum.
The husband saw his wife in a pro-Brotherhood demonstration in Tamiya, Fayoum, by coincidence when he happened to be passing by.
The man divorced her instantly and ordered her to go back to her parents' home until legal procedures have been completed.
Friends and family failed to talk him out of it. He told them that she did not ask for his permision, and that he vehemently opposes the Brotherhood.
Edited translation from Al-Masry Al-Youm