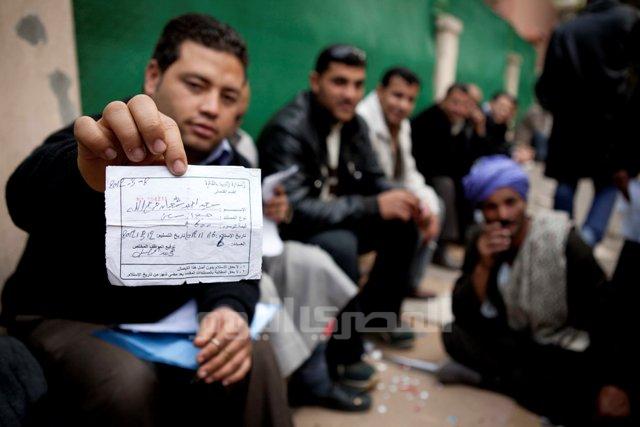 The Manpower and Immigration Ministry has ordered local companies to stop contracting with Libyan construction and maintenance company Wadaq as of 9 December 2012, due to its failure to fulfill commitments to the ministry and to Egyptians who work abroad, minister Khaled al-Azhary said.
According to the minister, the company did not respond to the ministry or the Egyptian Labor Representation Office in Tripoli when they urged it to abide by existing agreements.
According to the Foreign Ministry, there were 2 million Egyptians working in Libya before the revolution that toppled former leader Muammar Qadhafi.
As many as 800,000 of those workers came back to Egypt when armed violence began, but according to the ministry, some of them have returned to Libya as the country attempts to stabilize.
The minister also blacklisted Saudi engineering consultation companies Fares al-Shamary, Nasser al-Shomar, Project Up Contracting and all their sponsors in the kingdom as of 9 December, because of alleged violations against contracted Egyptian workers. The companies did not respond to a notice from the Egyptian Labor Representation Office in Riyadh about this issue.
Azhary stressed that he has not and will not tolerate any violations against Egyptian workers at home or abroad, and will take legal action against any company or organization that abuses them.
Edited translation from Al-Masry Al-Youm