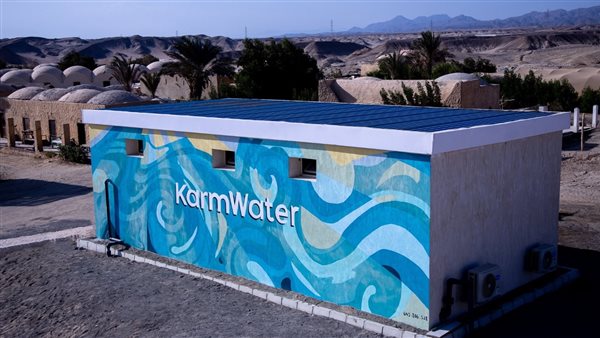 Marsa Alam inaugurated its first solar-powered desalination plant last Monday.
The plant has a daily production capacity of 300 cubic meters of treated water with a salinity factor that is 42 percent better than other conventional water sources in the region and represents a production increase of 50 percent over the target capacity.
The station was constructed under a WPA (Water Purchase Agreement) agreement with Red Sea Diving Safari – Marsa Shagra, which is one of the oldest resorts in the Red Sea region.
Under this agreement, the executing company, KarmWater, will work to meet the resort's entire water needs throughout the year, by providing water at a competitive price "25 percent less than the average market price."
The energy cost required to operate the plant constitutes approximately 40 percent of the total cost of the desalination process, and the use of solar energy instead of any other source provides a renewable source of water at a lower cost and competitive prices.
This technology is driving towards greater growth and expansion in the field of water desalination, for which high costs have always represented the main obstacle.
Currently, 30 percent of the plant's energy consumption is produced from solar energy produced by the Marsa Alam solar network from KarmSolar, while the company aims to reach 100 percent within the next decade.