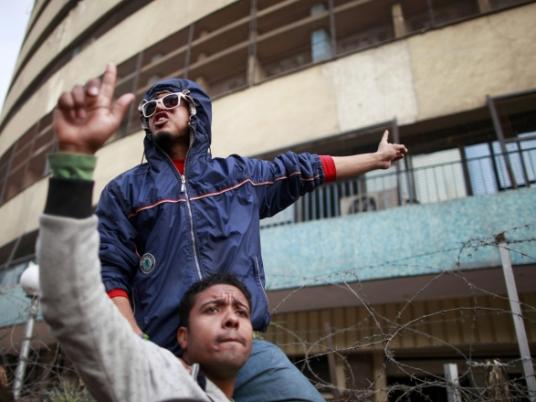 Families of the victims of the October 2011 clashes in front of the Maspero building accused the Maspero Youth Union of profiting from the case and collecting donations under the guise of helping victims' families.
At least 27 people were killed on 9 October 2011 when military and security forces violently dispersed a peaceful, Coptic-led march against assaults on Coptic churches.
The Maspero Youth Union formed in March 2011 to defend the rights of Egypt's Coptic Christian minority.
The families said in a statement Saturday that members of the Maspero Youth Union have been exploiting the event for a year in order to collect donations and large sums of money inside Egypt and abroad in the name of supporting victims' families.
Victims' families had previously insisted that they never received any donations, and had released an earlier statement decrying the Maspero Youth Union's actions and demanding it cease speaking on their behalf.
The statement added that a number of Coptic community members and many churches have approached the families to ask about the amounts of money raised by the Maspero Youth Union.
The families also accused the Maspero Youth Union of opening bank accounts and publicizing them on TV channels and newspapers, while the families received nothing from these accounts.
The families added that they only want to halt such actions, and that they would still participate with the group in protests and rallies.