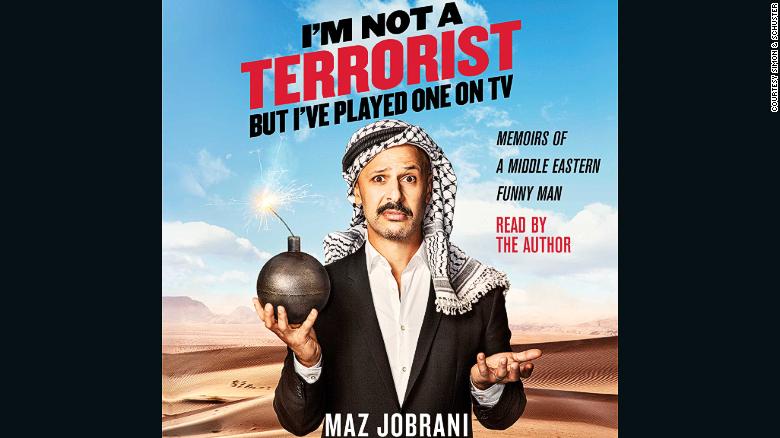 (CNN) – It is well after dark but the action is just getting started on Sunset Strip in Los Angeles. This famous West Hollywood road, dotted with marquee signs and patrolled by paparazzi, is where entertainment intersects with the American dream.
And at 11pm on a Saturday at The Laugh Factory, it's also where Iranian-American comedian Maz Jobrani takes the stage. His aim is to give the audience relief from a tough week and from an even tougher political environment.
From Trump jokes to dad jokes, no topic is taboo for Jobrani. His set covers his heritage, which has become a pillar of his standup, and his latest Netflix special "Immigrant."
"Throughout my life and throughout my comedy I've talked about being Iranian, about being an immigrant. And I am very much in support of immigrants in America," says Jobrani.
A new life
In 1978, when Jobrani was six years old, his family moved to the United States from Iran, as that country's revolution gathered steam.
"My father was on business in New York. He asked my mom to bring my sister and I out during winter break. I always say we packed for two weeks and we stayed for 40 years," he says.
Jobrani grew up in Northern California playing baseball and watching American cartoons, but also speaking Farsi and eating Persian food.
"The truth is, I never felt American enough and I never felt Iranian enough. I was always in between," says Jobrani.
It's this "in between" feeling that makes Jobrani's comedy so relatable. He's able to touch on a wide array of subjects that apply to many cultures.
Jobrani believes his brand of humor is universal. "Jokes that you do in America will work in Saudi Arabia or in Jordan, or in Stockholm. It works all around the world," he says.
The American dream
Inspired by American comedian Eddie Murphy, Jobrani knew he wanted to be a performer from childhood.
He participated in drama classes throughout high school but when the time came for college applications, his parents pushed for a more conventional career path and persuaded him to study law. Later, while undertaking a PhD at the University of California, Los Angeles, Jobrani took up acting again.
"I felt alive on stage. And whenever I would go to my political science classes, I felt kind of bogged down," he says.
He dropped out during the first year of his PhD. His mother was shocked — and tried to persuade her son to become a mechanic.
"She said: 'Nobody needs an actor,'" recalls Jobrani. "My mom came from a revolution — she thought you need to learn a skill so that if there's ever a revolution in America, you can go to Argentina and fix cars."
Comedy with a message
Jobrani honed his comedy skills at open mic nights, drawing on his personal experiences to develop his act. In the early 2000s, his career catapulted when he began touring with other Middle Eastern comedians under the title "Axis of Evil" — a name designed to lampoon the term used by US president George W. Bush to describe states accused of sponsoring terrorism.
The Comedy Central television channel picked it up and the group became a positive voice for Middle Eastern people in the wake of 9/11.
Since then, Jobrani has had five TV standup specials, played roles in TV shows and movies, and penned a book called "I'm Not a Terrorist But I've Played One on TV."
Over the years, his comedy has mined other aspects of his identity — dad, husband, Los Angeles resident.
But he says many of his jokes are still dedicated to one simple mission: making people see "immigrant" as a good word.