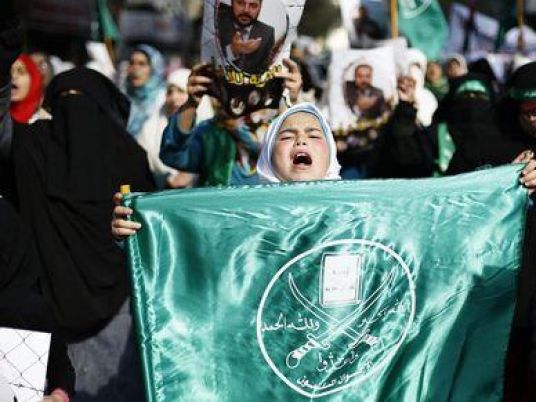 The Muslim Brotherhood issued a statement Sunday thanking Egyptian revolutionaries who participated in protests on the fourth anniversary of the 25 January revolution.
The group praised the "revolutionary path" as the only strategic solution to the current situation in Egypt.
It stressed continuing to struggle until bringing down the military coup, and purging the homeland of all types of corruption and despotism and the parties backing it.
The coup militias' practices against peaceful protesters nationwide will bring an end to the coup as blood could only turn to be the fuel of the revolution, the statement said.
The Muslim Brotherhood stressed it would not backdown on the revolutionary retribution for those killed and injured in prisons.
The statement called on the 25 January forces to unite and achieve the revolution's demands: bread, freedom, and social justice.
"Let's live as freemen, or die as martyrs," the statement concluded.