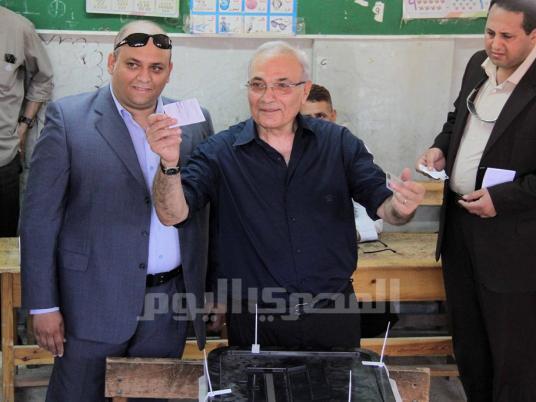 The investigation judge decided to prohibit media publication of any news or information about ongoing investigations into a case of alleged forgery in the 2012 presidential elections.
The case was filed by the Shawqy al-Sayed, lawyer of the losing presidential candidate Ahmed Shafiq, who claimed that there had been forgery in the election run-off between Shafiq and deposed President Mohamed Morsy.
The judge prohibited publication in order to preserve the integrity and confidentiality of investigations. The decision was officially delivered to the Prosecutor General's Office for implementation.
Shafiq has made several complaints in this regard, before and after the announcement of Morsy's victory. He claimed that the elections witnessed acts of thuggery and prevention of Copts from voting in some constituencies.
Three successive judges were appointed to take over the case before the current investigation judge, but they had asked to be excused from the case.
Edited translation from MENA