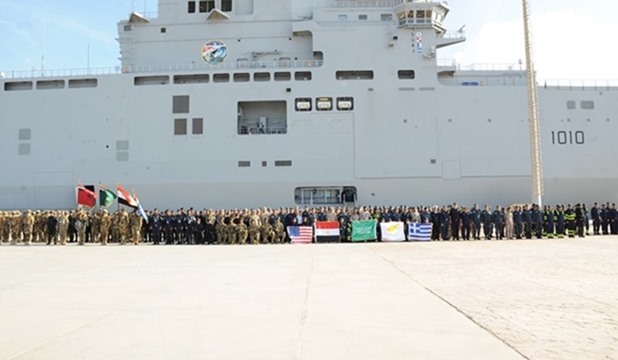 Egyptian air, naval and special forces are taking part in the air and naval drills, MEDUSA 12, which kicked off on Monday and will last for several days in the Mediterranean Sea, Egypt.
Forces from Greece, Cyprus, Saudi Arabia, and the US are participating in the drills.
The UAE, Bahrain, Jordan, Germany, France, Romania, Congo, and Morocco are partaking in the military exercises as observers.
The exercises fall within the framework of exchanging expertise and promoting military cooperation between Egypt and friendly states to face challenges in the Mediterranean region.