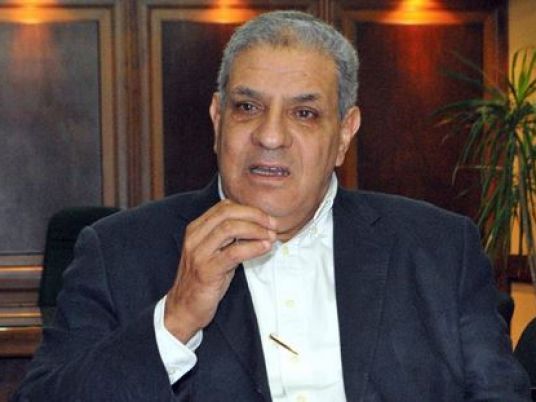 The decision to appoint Ismail Serag Eddin as cultural adviser to Prime Minister Ibrahim Mehleb has stirred controversy as many intellectuals rejected the decision.
Novelist Youssef Zidan has decided not to attend the cultural week in Morocco next week in protest against the designation of Serag Eddin for the position.
"Starting tonight, I will not take part in any cultural event in Egypt and the Arab world. I will stop my weekly columns in newspapers. I will stop all cultural and intellectual meetings. This includes my apology for not traveling to Morocco after tomorrow to take part in several cultural and intellectual events in Rabat. I will not change my decision, so long as Serag Eddin remains in his position as the head of Biblioteca Alexandrina," Zidan said on Facebook. "Appointing Serag Eddin has made me sure that I was fighting the windmills."
Another novelist, Ibrahim Abdel Meguid, stressed the necessity of canceling the Culture Ministry saying that appointment of cultural adviser to the prime minister is not important at all."Managing the cultural system in Egypt needs change without governmental intervention," he added.
Meanwhile, Critic Shaaban Youssef said the decision on designating Serag Eddin was not strange from what has been made in the current period. He expressed astonishment toward Zidan's decision describing it as 'unwise' and adding that "no writer can stay away from his pen."
"Biblioteca Alexandrina has many accomplishments as many as there was corruption that is being investigated. If Zidan's decision was political, he should have opposed appointment of Gaber Asfour, the culture minister," Shaaban said.
Serag Eddin said he accepted the position as the prime minister adviser to culture, sciences and museums in order to serve the nation during the coming period.
In a phone call with Al-Masry Al-Youm from Geneva, Serag Eddin said, "This fields conforms to nature of my work at Biblioteca Alexandrina." He denied overlapping between the new position and the culture minister position. "I did not and will not do something that violates the law. I always do what conforms to my conscience sincerely. Thus, I find no reason behind attacks against me."
Edited translation from Al-Masry Al-Youm