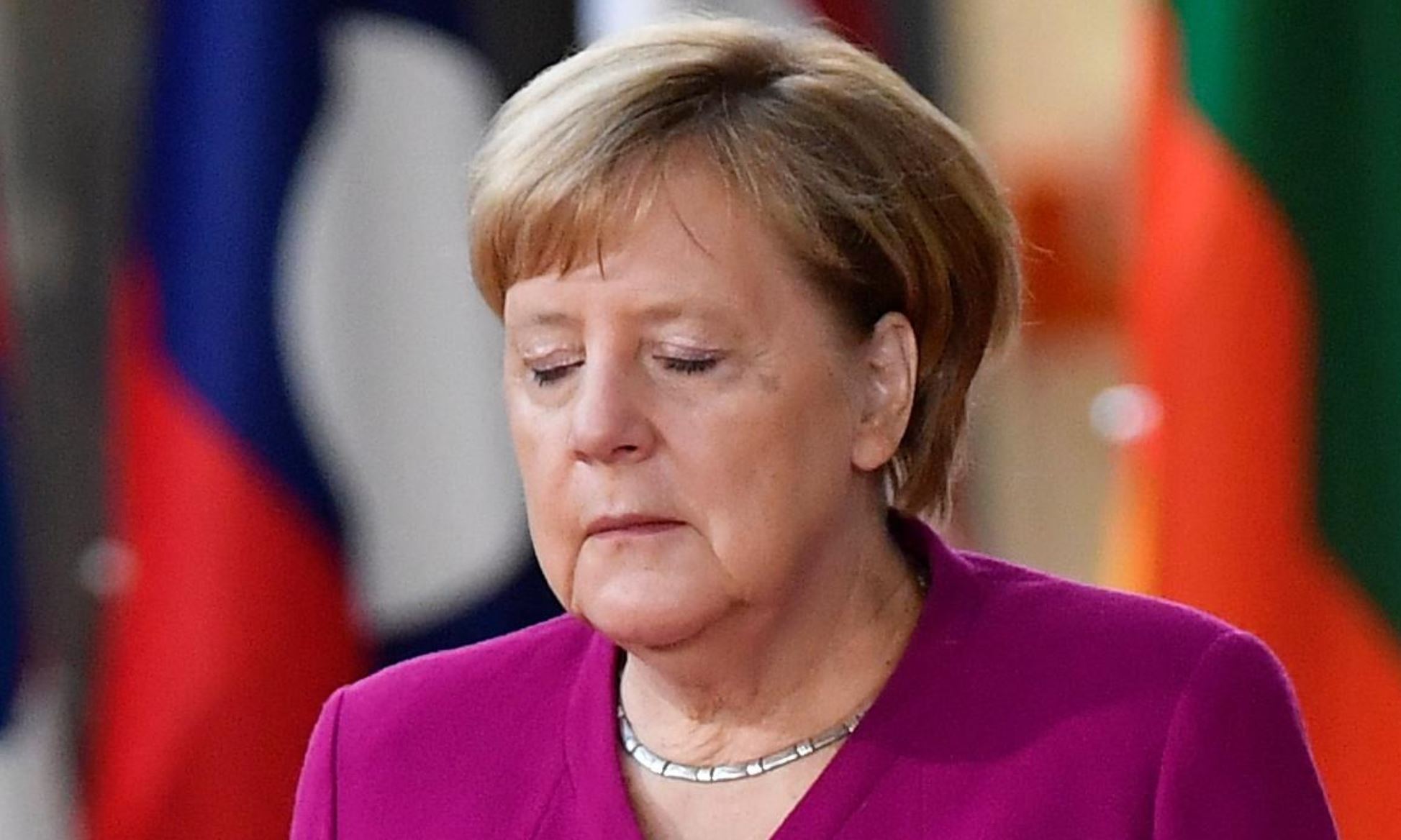 Germany's Angela Merkel will not run for re-election as leader of her center-right CDU, sources said Monday, in the clearest sign yet that the veteran chancellor is preparing her eventual exit after voters again punished her fragile coalition in a regional poll.
However, German media reported that Merkel had told a meeting of top brass in the Christian Democratic Union that she did intend to stay on as chancellor, a mandate set to run until 2021.
Merkel, who has headed the CDU for 18 years, had until now always indicated that she believed the posts of party leader and chancellor should be held by the same person.
"She will not stand again for the chairmanship of her party," a source within the Christian Democratic Union told AFP.
Merkel had been widely expected to be reelected as CDU chief at a party congress in December.
She is due to give a press conference at 1:00 pm (1200 GMT).
The surprise news comes a day after the CDU and its junior federal coalition partner the Social Democrats (SPD) suffered heavy losses in an election in the state of Hesse, just two weeks after a similar drubbing in Bavaria.
Both polls have been seen as damning verdicts on the right-left "grand coalition" in Berlin which has lurched from crisis to crisis, often over the hot-button issue of migration.
– 'Mistake' to cling to power –
With her authority badly weakened by last September's inconclusive general election and ongoing squabbles in her unhappy coalition, the chancellor has faced mounting calls to prepare Germany for the post-Merkel era.
Die Welt reporter Robin Alexander said the path could now be clear for Merkel's chosen heir, CDU general secretary Annegret Kramp-Karrenbauer, to take the reins if no other credible candidate emerges by December.
"The two women have taken back the momentum, because none of their opponents were ready for this," he tweeted.
The Frankfurter Allgemeine Zeitung said on Sunday it would be "a mistake" for Merkel to cling to power.
"By passing the baton of her own free will she would show that she knows the same thing everyone knows: the end of her chancellorship is approaching."
Merkel's 13 years as chancellor have piled up baggage from repeated compromise-laden "grand coalitions" with the SPD, as well as a fateful 2015 decision to keep Germany's borders open, ultimately allowing in more than one million migrants.
The mass arrivals are credited with fueling the rise of the far-right, but Merkel has resisted calls to steer the CDU further rightward in response.
Railing against the newcomers, the far-right anti-immigrant AfD is now the biggest opposition party in the Bundestag, and has seats in all of Germany's state parliaments.
AfD leader Joerg Meuthen hailed news of Merkel's eventual exit as "good news" and said he expected her to also "give up her chancellorship soon".
– Coalition hammered –
No party has hemorrhaged more support in recent years than the SPD, which has wilted as the junior partner governing in Merkel's shadow.
Preliminary final results showed both of the formerly dominant parties being hit with losses of around 11 percentage points in Hesse, western Germany, compared with the last election in 2013, although the CDU still claimed first place with 27 percent of the vote.
The SPD plunged to its worst result in decades to tie for second place with the up-and-coming ecologist Greens, each at 19.8 percent.
The far-right Alternative for Germany (AfD) meanwhile took 13.1 percent to enter the Hesse state legislature for the first time.
That result would allow the current state government of the CDU and Greens to continue, albeit with a thinner majority.
– SPD ultimatum –
SPD chief Andrea Nahles said on Monday her center-left party, Germany's oldest, had failed "to break free from the government" and stand out in its right.
She said the SPD would now propose a "discussion paper" in Berlin demanding concrete progress on key issues over the next year, including pension rights and better childcare, before deciding whether to remain in the coalition.
The unstable government almost collapsed twice over the summer, notably when Merkel restrained hardline Interior Minister Horst Seehofer's attempts to toughen up migrant policy.
Increasing numbers of SPD members have been calling for the party to quit government and lick its wounds in opposition, as it is presently polling below AfD nationwide, at 15 percent to the far-right's 16 percent.