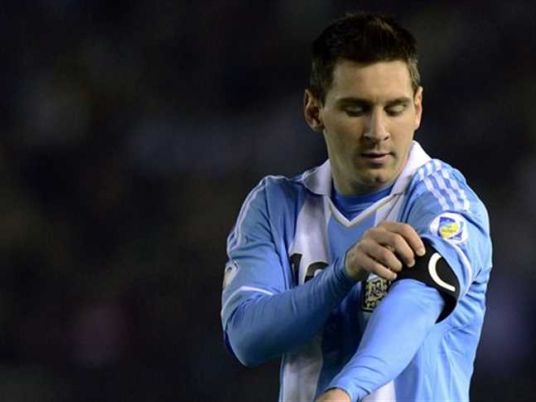 Starting today, the social networking website Twitter will promote a medical tourism campaign in Egypt, in which Barcelona FC football superstar Lionel Messi and Juventus footballer Dani Alves will also participate.
Twitter announced the partnership on Tuesday with the Egyptian medical tourism campaign for treatment in Egypt. The campaign, which combines tourism with medical treatment, is dubbed "Tour 'n Cure" and will focus on the treatment of Hepatitis C and other ailemtns.
The Hashtag #AWorldFreeofHepatitisC will be used to raise awareness of the campaign.
Messi will visit Egypt on Tuesday February 21 to attend the launching ceremony of the campaign dubbed "Tour n' Cure". Twitter will broadcast the ceremony live on @TournCure account and Periscope.
Prime Pharma Inc., the advertizing partner for Messi's visit to Egypt, had announced last week that the legendary player would postpone his visit due to reasons relating to the team's loss in its recent match against Paris St. Germain FC.
Barcelona was heavily defeated 4-0 by Paris St. Germain last Tuesday, in Europe's Champions League.
Messi's visit will start with a tour at Giza Pyramids followed by a large ceremony to launch the medical campaign, Prima Pharma Inc. said in a statement.
Messi will attend a dinner where he will be inaugurated as ambassador for the campaign. Twitter users will be able to watch live coverage of his visit through their mobile phones and computers and interact by sending hearts or comments.
The live broadcast of such an important event could spread awareness about this initiative and help support Hepatitis C treatment through a high rate of audience on Twitter internationally, said Kinda Ibrahim, director of media partnerships for Twitter in the Middle East and North Africa.
"The Tour 'n Cure campaign contributed to the treatment of nearly one million Hepatitis C patients in Egypt last year and we are committed to the eradication of the disease", said Chairman of Prime Pharma Tamer Wagih.
Meanwhile, Ambassadors of the campaign in Egypt Ahmed Hossam Mido (@midoahm) and Hassan El Shafei (@hassanelshafei) announced on their Twitter accounts donations for Hepatitis C patients.
The campaign's ad which was shot in Spain to call on Hepatitis C patients to receive treatment in Egypt will be displayed for the first time, the Prima Pharma added.
Messi was keen to thank Egyptians, whom he trusts understood the reasons behind the postponement of his visit, a media source at the pharmaceutical company said. The source added that the postponement of the visit, in the end, served as a further propaganda for the visit.
The Barcelona FC superstar Messi is expected in Cairo on Tuesday afternoon. Tight security measures have been imposed during Messi's visit, a source at the Interior Ministry said.
Security guards from the Interior Ministry in addition to National Security Agency and Public Security Sector officers will accompany Messi throughout his visit, the source added.