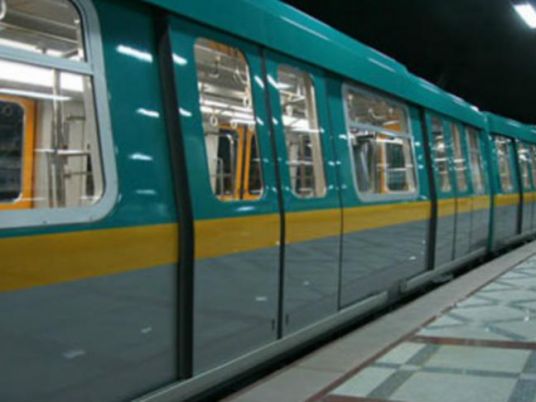 The new metro line in Heliopolis would offer a good service at a price different from other metro lines, Egyptian Transport Minister Hisham Arafat said on Tuesday.
During an interview with Sada al-Balad channel, Arafat said, "The new (line) will have ticket prices different from the old ones."
The metro will take only 35 minutes from al-Shams Club to Ataba, he pointed out.
Arafat confirmed that the ministry did not approach the price of tickets for the first and second lines of the metro.
On the development of the Egyptian railways, Arafat said that Egypt has signed a contract on the supply of four track construction machines.
"The machines that will be supplied from Austria will help change the railway tracks," he said, pointing out that the machines would be received from Austria within 14 months.
"We have replaced 360 kilometers of the railways since 2014, and there are 750 kilometers remaining," he said, adding that the replacement of one kilometer of railway costs about LE 7 million.
The cost of the machines to be supplied from Austria will reach 8.8 million euros, according to the minister.
"We hope to complete the replace the [remaining] 720 kilometers of railways in 2020," he said, adding that "the railway tracks have not been replaced in 65 years."
While the pricing system for the new line was not revealed, Arafat said in October that the government has paid support at LE 9 on the metro ticket to reduce its price, mentioning that the ticket's real cost with no support has reached LE 16.40.
He added at the time that the government is still considering increasing the price increase of metro tickets before increasing the prices following the inauguration of the new third line stations in December 2019.
Meanwhile, Deputy Minister of Transportation Amro Shaeth previously said in a phone interview with DMC TV channel that the current price of the ticket fails to cover the costs of operation and maintenance works, adding that the government aims to reduce the financial support given to the tickets by increasing their prices.
Edited translation from Al-Masry Al-Youm