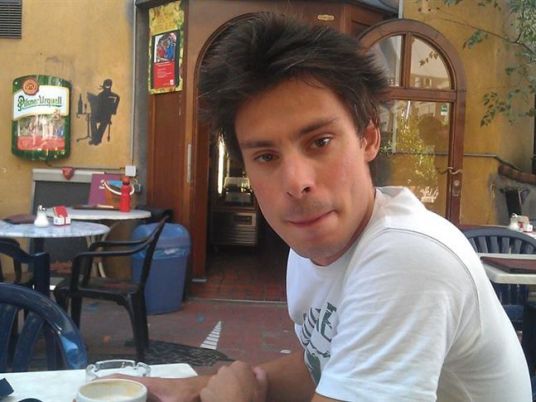 The Egyptian Public Prosecution and the Italian Prosecution issued a joint statement on Wednesday surveillance camera recordings at the Cairo metro stations on January 25, 2016, saying it did not show any footage for murdered Italian student Giulio Regeni inside or near the metro stations.
Nothing useful for the investigations was found in the recordings, according to the statement.
The examination showed several gaps in the content of the surveillance cameras representing missing parts of the recorded images and videos, the statement added.
Top prosecutor Nabil Sadek ordered an advanced technical examination to find out the reason behind these gaps. A meeting will be held between Egyptian and Italian prosecutors following the completion of the examinations.
Regini, a 28-year-old Cambridge University PhD candidate, disappeared on January 25, 2016 in central Cairo as police were out in full force, anticipating protests. His body, bearing signs of torture, was found later along the side of the Cairo-Alexandria Desert Road.
Regini was researching street vendor trade unions, a sensitive political issue in Egypt, where successive governments have feared strikes and unrest. Egypt has forcefully denied that its police were involved in his abduction.
Police officials at first suggested Regeni might have died in a road accident. The Egyptian police issued scant information about their investigation. An Italian autopsy showed that Regeni's body was covered with cuts and his bones were broken, indicating he had been hit with "fists, batons and hammers".
Egypt-Italy relations have deteriorated since Regeni's murder. Italy withdrew its ambassador to Egypt over the slow process and stilted investigations into Regeni's brutal murder, which experts and officials widely believe was the work of the state – despite staunch denials by Egypt's government.
Egypt has pledged to bring Regeni's killers to justice, and Egyptian and Italian investigators have held regular meetings in Rome.
Relations improved in August 2017 when Rome said it would return its ambassador to Cairo and continue to search for Regeni's killer.
Edited translation from Al-Masry Al-Youm