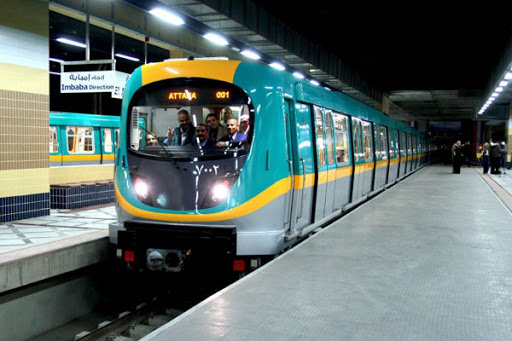 There may be an increase in the prices of the third line metro at an average of one Egyptian pound, Transport Minister Kamel al-Wazir said.
Wazir said, Sunday evening, during an interview with TV presenter Azza Mostafa on Sada al-Balad channel, the current prices of third metro line tickets are identical to all other lines, as follows:
LE5 for nine stations
LE7 for 16 stations
LE10 for more than 16 stations
Wazir stated that these apply to the trial phase of the third metro line.
The National Authority for Tunnels is conducting new development operations for the lines, and this may require an increase of one pound in the future, he explained.
Wazir said in previous media statements that there is a large deficit between expenditure and revenue in the railways authority.
It has been noted that as expenditure stands at LE10 billion annually and revenues LE4.4 billion.
President Abdel Fattah al-Sisi has promised to drop the railway authority's debt to the Central Bank and the National Investment Bank.
He added the Ministry of Transport owes a debt of about LE83 billion.
The increase in metro ticket prices in 2022 was not the first, but rather the seventh increase in metro ticket prices since it was established in 1987.
Stages of increasing metro ticket prices since 1987 until 2022:
In 1987: ten piasters
In 1989: 25 piasters
The metro ticket prices were then divided into three categories, the first was 25 piasters, the second 50 piasters, and the third 75 piasters.
The ticket price was unified in 2006 to be one Egyptian pound.
The price of a metro ticket became two pounds for all lines in 2017.
The prices of metro tickets were divided on three stages again in 2018 to be LE3, LE5 and LE7.
The prices rose to LE5, LE7, and LE10 since 2020.