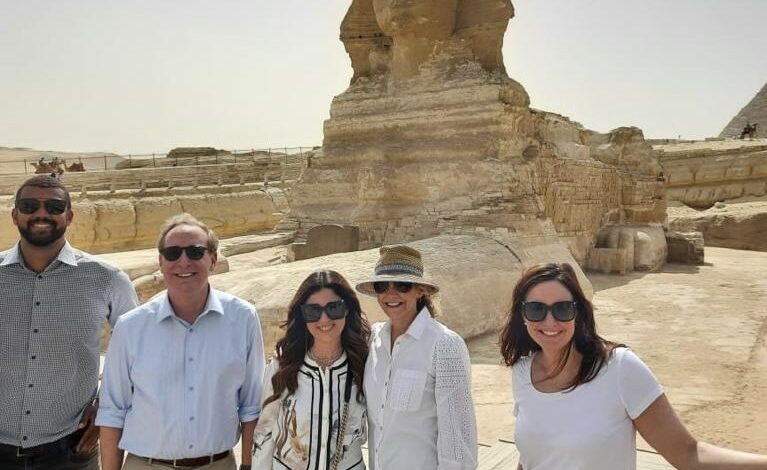 The Giza Pyramids area received on Sunday, Brad Smith, President of Microsoft Corporation, with his family.
They were received by Director General of the Pyramids Archeological Area Ashraf Mohi-Eddin, who accompanied them on a tour of the area.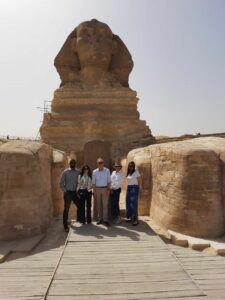 Mohi-Eddin said that the visit included a tour to the Great Pyramid and the area of ​​the Sphinx.
Smith expressed his admiration for the way the statue was sculpted and its large size.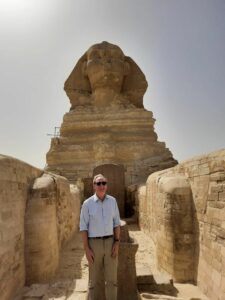 The visit also moved to the panorama area, where the president of Microsoft was keen to take many photos to record his visit, which he described as unique and interesting, expressing his happiness with the treasures he saw in the distinguished archaeological area.