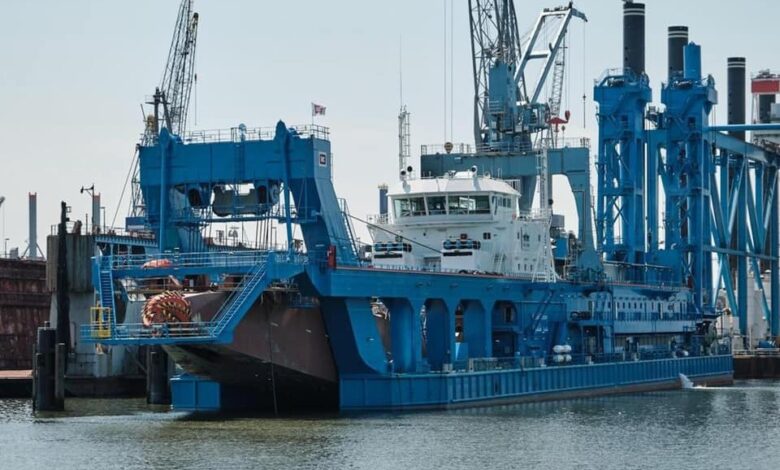 The Egyptian Ministry of Foreign Affairs announced on Thursday that the Field Marshal Hussein Tantawi dredger, the largest in the Middle East, will join the Suez Canal fleet.
The dredger comes as part of a deal between the Suez Canal Authority and the Royal ICH company from Rotterdam, the Netherlands.
Egypt's Ambassador to the Netherlands participated in the contract signing ceremony in the Dutch city, the ministry added.
The company's chairman presented a model of the dredger to the Suez Canal Authority's museum to be added to the museum's holdings.
The dredger will help with the authority's ongoing development projects in the Suez Canal waterway, as well as in other national projects.