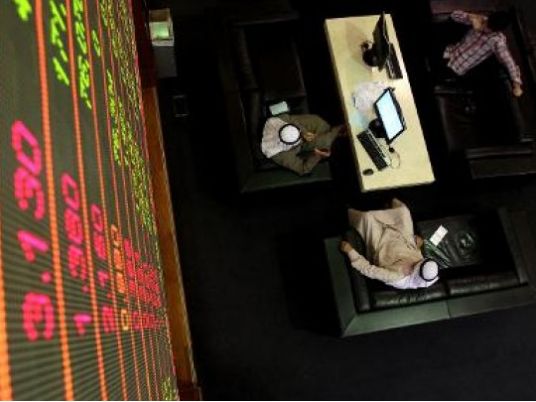 Another plunge in oil prices overnight may depress Gulf stock markets on Tuesday, while trading in property firm Emaar Misr is likely to be key to restoring confidence in the sliding Egyptian bourse.
Brent crude dived more than 6 percent on Monday into the $56 a barrel level pressured by the Greek debt crisis and volatility in China's stock markets, before recovering 63 cents to $57.17 a barrel in Asia on Tuesday morning.
Gulf stock markets have been resilient to weak oil prices over the past week, as local retail investors have repeatedly come in to buy on dips.
Oil's latest slide, however, is so deep that it may call into question investors' hopes for a gradual recovery of crude prices later this year, and raise the possibility of Gulf governments adopting additional spending restraints.
Although lower oil prices would be positive for Egypt's economy, its stock index has been in a downtrend for over a month and tumbled 4.2 percent to 7,871 points on Monday, smashing a band of strong chart support between 8,125 and 8,261 points, the December and May lows.
The market has been hit by a string of concerns, including foreign exchange and energy shortages, bloody clashes with militants in the Sinai, and the central bank's decision to let the Egyptian pound resume depreciating gradually.
The performance of Emaar Misr, which listed on Sunday in the biggest flotation since 2007, has further hurt sentiment and the stock may need to rebound before the broader market recovers.
Emaar Misr plummeted 10.4 percent to LE3.53 on Monday, well below its initial public offer price of LE3.80. Before the IPO, analysts put fair value for the stock at around LE4.70.
Egypt's MENA news agency on Monday quoted an unnamed bourse official as saying Emaar Misr had responded to the plunge of its share price by offering to buy back 90 million shares, or 15 percent of the total sold in the IPO, at LE3.80.
Bourse and company officials were not available to comment, and it was not clear, given the negative sentiment in the market, whether the stock would recover even if such a buy-back went ahead.