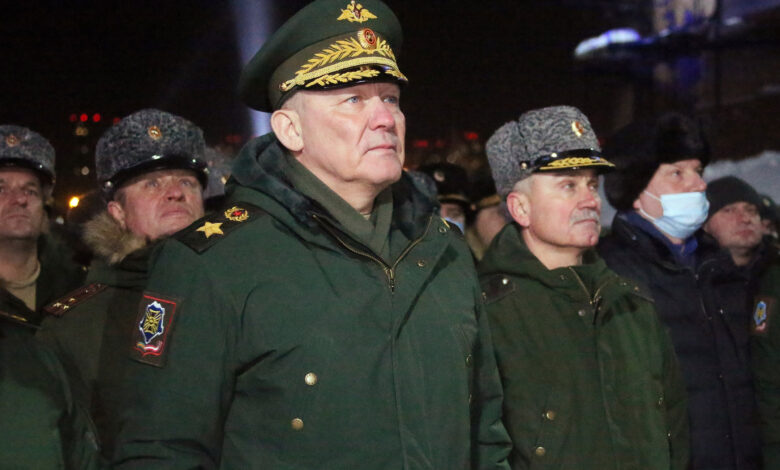 Ukrainian military intelligence issued a statement Thursday naming the Russian general leading operations in Ukraine and alleging "war crimes" in the siege of the port city of Mariupol.
Army Gen. Alexander Dvornikov, the commander of Russia's Southern Military District, was recently named as Russia's overall commander of the military campaign in Ukraine, according to a US official and a European official.
In its statement, the Main Intelligence Directorate of the Ministry of Defense of Ukraine said Dvornikov was appointed commander of the Russian troops in Ukraine on April 8.
The Ukrainian statement added that "his subordinate units of the armed forces and troops of the National Guard of Russia are involved in war crimes against the civilian population of Mariupol," the port city that has been devastated by weeks of Russian bombardment.
Some background: Military analysts say the naming of a commander to lead Russian President Vladimir Putin's war signals an intent to remedy initial Russian battlefield setbacks and a lack of coordination among forces. Russian and Ukrainian troops continue to battle for control of Mariupol.
The alleged atrocities carried out by Russian forces following their retreat from several towns near Kyiv in recent weeks have drawn international outrage.
After images of at least 20 bodies strewn across the street in Bucha, Ukraine, emerged earlier this month, Ukrainian President Volodymyr Zelensky called for an end to Russian "war crimes."
On Monday, the prosecutor general of Ukraine said Monday that her office was investigating 5,800 cases of Russian war crimes, with "more and more" proceedings every day.
And on Tuesday, US President Joe Biden described the atrocities in Ukraine as "genocide" for the first time, adding that "it's become clearer and clearer that Putin is just trying to wipe out the idea of even being able to be a Ukrainian."
CNN's Nathan Hodge, Tara John, Jonny Hallam and Paul LeBlanc contributed reporting to this post.