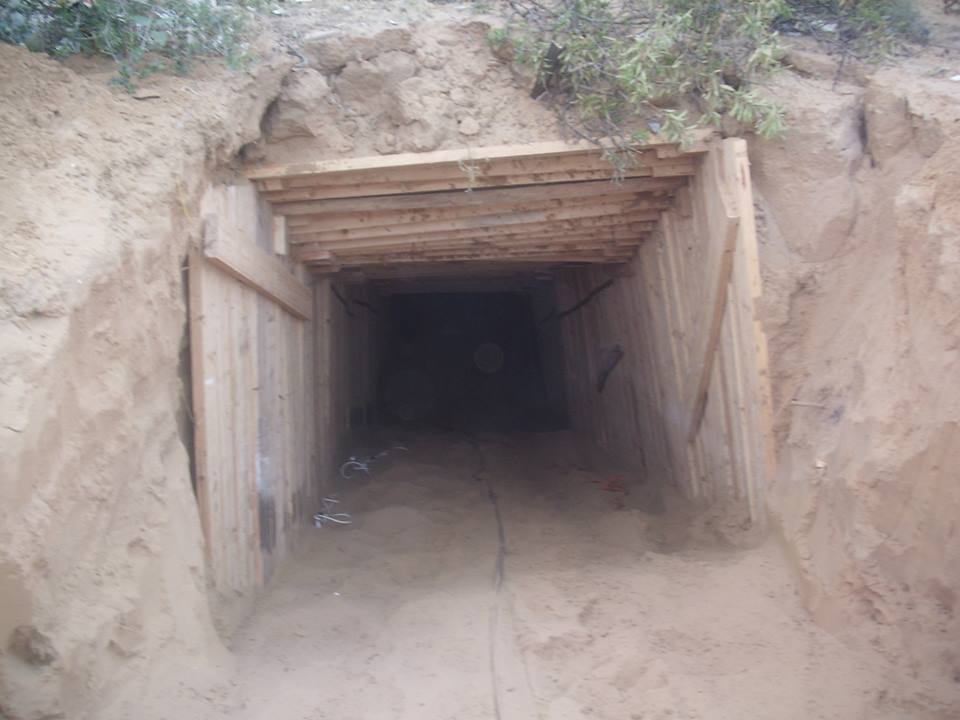 Armed forces have destroyed 97 percent of the illegal tunnels linking Gaza and Rafah, an Egyptian military source said on Wednesday.
Speaking to Skynews Arabia, the source said four to five tunnels are being re-operated in Rafah and are monitored continuously in order to fully eradicate this threat to the country's security and sovereignty.
Security measures taken by troops in North Sinai such as establishing a 'safe' area–a 1 km-deep, 13 km-long stretch along the borders with Gaza–helped in achieving goals like confronting smuggling attempts, especially for fuel and cigarettes, the source added.
Security actions taken by troops aim to rid Sinai of an insignificant number of armed elements, the source said. The former phase focused on 'confronting' the first-row leaders of these groups, while the current one focuses on 'purging' by reaching the second-row elements.