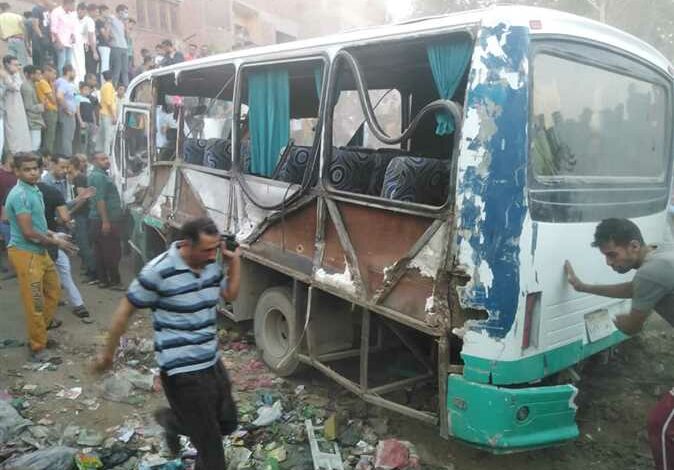 Twenty-seven passengers were injured in a minibus accident on the Katameya – Sokhna highway.
Local media reported that the cause of the accident was high speed and poor estimation of distance, causing the vehicle to roll over.
Ambulances moved from the nearby stationing points to the accident site to transfer the injured to the Suez General Hospital for treatment.

A state of emergency was announced at the Suez General Hospital and all medical specialties were summoned after receiving the accident report.
The medical staff in the emergency department conducted the necessary examinations and x-rays to determine the condition of each individual, and prepared the operating rooms and intensive care for emergency cases.
An official medical source at the Suez General Hospital said that the severity of injuries ranged between light and moderate including bruises, abrasions and separate fractures.