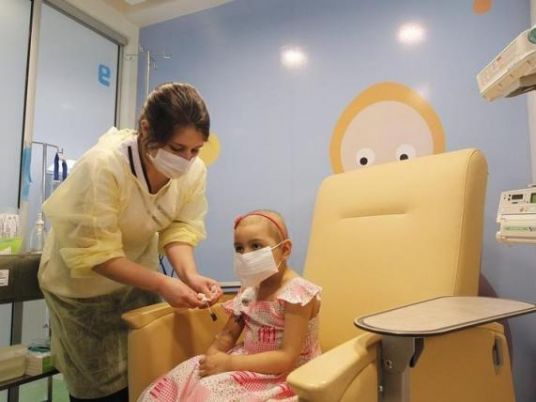 Health Minister Khaled Abdel Ghaffar said on Friday that as many as 100,000 citizens were examined within the presidential initiative to detect cancerous diseases.
This came during a celebration held in Port Said city on the occasion of breaking Guinness World Records over raising awareness concerning cancerous diseases.
The minister noted that more than 15,000 citizens received medical treatment.
The presidential initiative was launched in nine governorates to detect and treat four different cancerous diseases.
The minister also said that the presidential initiatives had great positive impact on the Egyptian citizens' health.
While Port Said Governor Adel al-Ghadban said that the new record reflects the success of the health system that was launched by President Abdel Fattah al-Sisi including the 100-million health initiative.