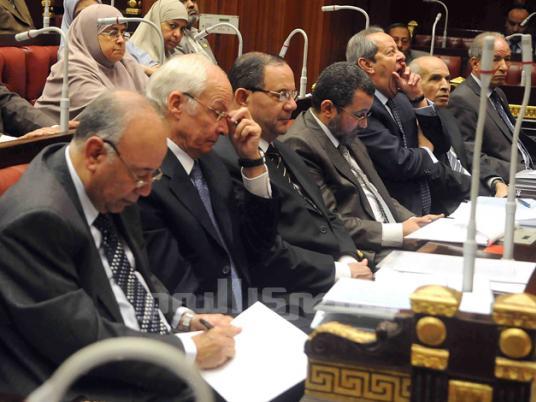 Parliamentary Affairs Minister Mohamed Mahsoub called Wednesday on all political forces to achieve national reconciliation and broader consensus for the sake enabling the country to develop and overcome the ongoing economic problems.
Mahsoub's call came during his speech before the Shura Council during the first hearing in its new session, which was aired on the state-run satellite channel "Voice of the People."
"The national reconciliation advocated by the government will have a positive impact which will be reflected by the economy," Mahsoub said, noting that the ongoing political tension is the result of the economic conditions.
He stressed that parliamentary elections may not be postponed as the schedule laid out in the new Constitution must be respected, and thus a new parliamentary elections law must be approved.
"The legislative authority has a massive burden to issue a number of important laws," Mahsoub added, calling on the council to quickly pass a law to recoup funds stolen by former regime figures and stored both domestically and abroad.
The minister accused "counterrevolutionary elements" of impeding the issuance of such laws.
Under the recently-approved Constitution, full legislative authority is transferred to the Shura Council from the president until a new lower house of Parliament, now known as the House of Representatives rather than the People's Assembly, is elected.
Parliamentary elections are expected to be held within the next two months.