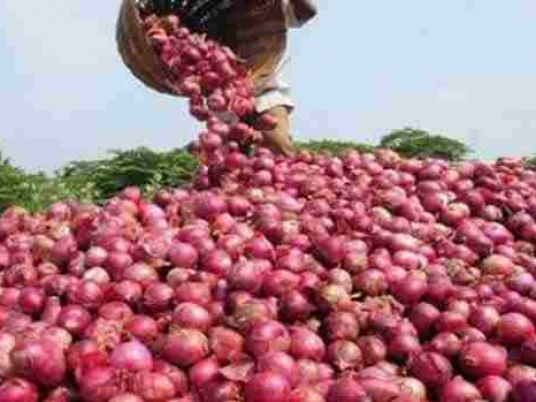 Agriculture and Land Reclamation Minister al-Sayed el Quseir said Saturday that Egypt has exported the first onion shipment to Pakistani markets.
The minister received a report from head of the Central Administration of Agricultural Quarantine Ahmed el Attar after negotiations had been rendered a success between both countries following meeting all necessary conditions required by Pakistan.
Egypt's agricultural exports exceeded 4.6 million tons this year as of January, 2022 and until now ; an increase of some 40,000 tons compared with the same period last year, the report said.
The minister extended thanks to Egyptian farmers and exporters for their great efforts, lauding valuable contributions of officials in charge of the quarantine department and the Agriculture Export Council and commercial representation offices that helped increase agricultural exports.