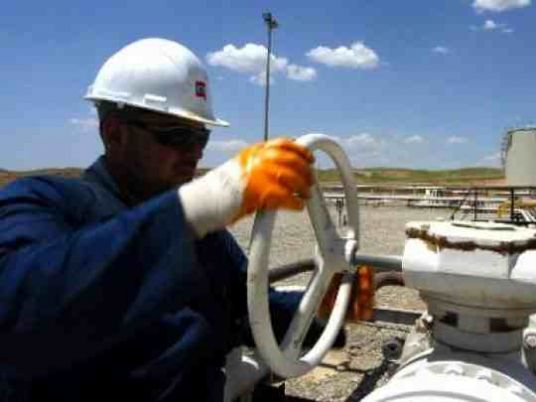 Egypt's state oil company signed an agreement to join Kuwait Energy in developing an oil field in southern Iraq, the company's first foray into upstream work outside of Egypt, the Egyptian oil minister said on Sunday.
"This is a formal contract, not a memorandum of understanding, and our share is 10 percent of the share of the contractor (Kuwait Energy)," Oil Minister Sherif Ismail said at an investment conference in the resort town of Sharm el-Sheikh.
"This is the first time for Egyptian companies to get into research and exploration beyond the borders of Egypt," Ismail said of the deal between the Egypt General Petroleum Corporation (EGPC) and Kuwait Energy.
Kuwait Energy and its partner in the project Dragon Oil discovered oil in the northern Basra field in September.
The field is located in Basra in exploration block 9, Kuwait Energy executive chairman and managing director Mansour Aboukhamseen said.
A joint statement said that with this deal EGPC became a partner with Dragon Oil and Kuwait Energy in the Block 9 licence in which Kuwait Energy is the operator.
No details were given about the value of EGPC's investments in the field or what its role would be alongside the two other shareholders.