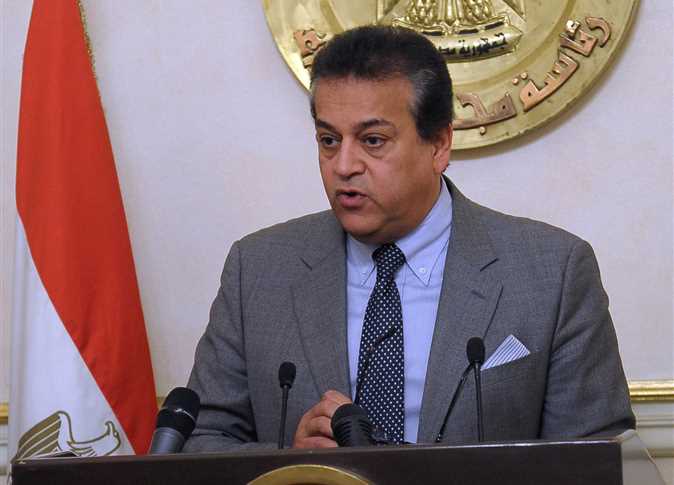 Egypt's Minister of Higher Education and Scientific Research, Khaled Abdel-Ghaffar, said on Sunday that classes for university students will resume on February 27.
The announcement comes as Egypt's education ministries revealed their plans to transition back to in-person learning after a second hiatus that began in late December in response to a surge in coronavirus cases.
During a phone interview with "Hadith al-Qahira" (Cairo Talk) show on the "al-Qahira wal Nas" (Cairo and the People) channel on Sunday, Abdel-Ghaffar stated that his ministry cannot rely on research reports and online exams.
Colleges of theoretical subjects will hold their exams online, whereas technical college exams will have in-person exams, he said.
Abdel-Ghaffar explained that the ministry cannot graduate a student unless he or she passes the required programs and courses, and  some of these require hands-on training.
Universities have been adopting a hybrid education system since the beginning of the academic year, he said.
Public schools are scheduled to begin in-person teaching on March 10, and international schools have the option to restart on February 21.
Mid-year exams were originally scheduled to begin on February 20, but an extra week was given in hopes of further reducing cases and increasing students' preparedness. Students will sit for these exams between February 27 and March 9.
Minister of Education Tarek Shawki has denied claims that exams would be cancelled and replaced with research reports, nor would they be postponed until May.
Edited translation from Al-Masry Al-Youm