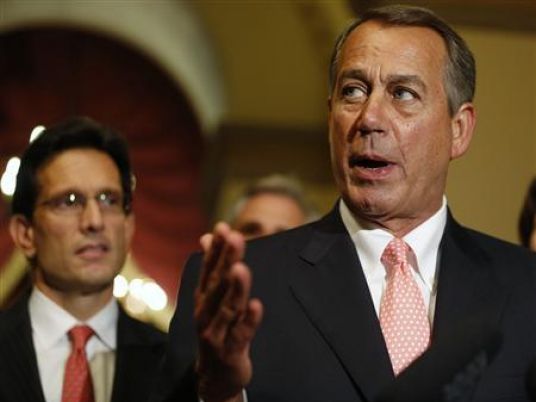 Interim Justice Minister Ibrahim al-Heneidy headed on Sunday to Geneva to review Egypt's report on human rights at the UN Security Council.
Heneidy will respond to comments and questions expected to be raised by the member countries to Egypt.
Government will have a fierce battle at the United Nations on Wednesday, as the international organization will have the Universal Periodic Review (UPR) for human rights situations at several countries. Around 125 countries expressed desire to raise questions and make recommendations to Egypt. 51 countries of them made the request in 2010.
The UNHRC conducts a periodic review every four years of human rights statuses in member states. The next review is slated for 5 November and the council's procedures include receiving independent and governmental reports months earlier.
Egypt is one of the 14 States to be reviewed by the UPR Working Group during its upcoming session taking place from 27 October to 7 November. Egypt's first UPR took place on 17 February 2010.
The documents on which the reviews are based are: national report, compilation of information contained in the reports of independent human rights experts and groups, information provided by other stakeholders including national human rights institutions, regional organizations and civil society groups.
Among the issues raised in the national report and through advanced questions received are: obligations under international human rights instruments and treaties; the death penalty; steps to prevent torture and excessive use of force; combatting domestic violence and discrimination against women; steps to combat human trafficking; pre-trial detention and fair trial; independence of the judiciary; the right to privacy; freedom of religion or belief; freedom of assembly, association and expression; rights of persons with disabilities; refugee rights, emigration and migrants; combatting terrorism; respecting and protecting human rights at the national level; cooperation with international human rights bodies.
Edited translation from Al-Masry Al-Youm