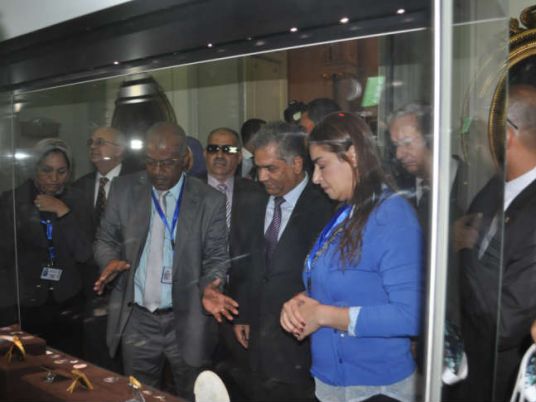 The ministerial economic committee, presided over by Prime Minister Ibrahim Mehleb, has tackled much-needed funding to resume suspended archaeological projects.
Antiquities Minister Mamdouh al-Damaty presented a report on projects that are being carried out at archaeological sites and museums.
It was agreed, during the meeting on Monday and in coordination with Planning Minister Ashraf al-Araby, to urgently provide the required funding to resume six projects including; Grand Egyptian Museum (LE284 million), developing historic Cairo (LE75 million), royal vehicles museum in Bulaq (LE5 million), Greco-Roman Museum (LE124 million), Abidos temple and Sharm el-Sheikh museum (LE488 million).
Mehleb stressed the necessity of taking advantage of antiquities, saying, "If the optimal exploitation of the antiquities was made, we would yield revenues that exceed those of the Suez Canal."
Damaty reviewed projects that are being carried out and will open during the coming six months, including the Al-Zahir Baybars mosque, the illumination project of Luxor temple, the Kom Oshim museum, three mosques in Fouh city, Mallawy city, Moses Springs, Marina al-Alamein website, the Al-Manesterly Palace and the Sakakiny Palace.
The meeting was attended by Central Bank of Egypt Governor Hesham Ramez, Trade and Industry Minister Mounir Fakhry Abdel Nour, Food Supply Minister Khaled Hanafy, Finance Minister Hany Qadry, as well as Damaty.
Edited translation from Al-Masry Al-Youm