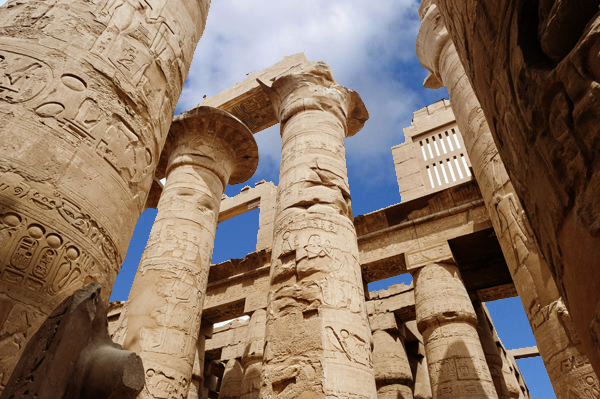 The Ministry of Tourism and Antiquities and the Ministry of Culture are set to develop an action plan to promote Egypt's tourism globally, incorporating an entertainment aspect as well.

Minister of Tourism and Antiquities, Ahmed Issa, and Minister of Culture, Nevine al-Kilany, met at the headquarters of the Ministry of Tourism and Antiquities in the New Administrative Capital.
The ministers discussed ways to enhance joint cooperation between the two ministries and discussed the development of a joint action plan to promote cultural tourism with an entertainment dimension locally and internationally, a joint statement from the two ministries said.
The goal of the meeting is to maximize the role of Egypt's soft powers, supporting incoming tourism movement through an agenda that weaves together tourism and cultural events.
During the meeting, Issa said that promoting tourism through entertainment will diversify the nation's tourism programs, which has been backed up by the results of marketing studies conducted by the Ministry of Tourism and Antiquities.
According to the study, the segment of tourists who sought to explore culture and antiquities was the majority in Egypt, beside four other segments – adventure tourism, recreation tourism, family tourism, and cultural and recreational tourism together, Issa said.
This is in addition to tourists who are looking for an integrated and multi-tourist experience, he added.

Kilany assured that a wide array of cultural events incorporating entertainment are planned – both locally and internationally – in order to promote Egypt's unique culture and heritage.
These events will be held in archaeological areas through an annual program, she added.
A proposal to sign a cooperation protocol was agreed on during the meeting.
A working group that includes representatives of the relevant ministries, agencies and bodies, headed by the Ministry of Tourism and Antiquities and in cooperation with the Ministry of Culture will be formed to propose a vision for implementing an agenda of local and international tourism events at archaeological sites in Egypt.
Another proposal was agreed upon to form an advisory council comprising representatives of the private sector and famous and leading Egyptian artists in various artistic fields.