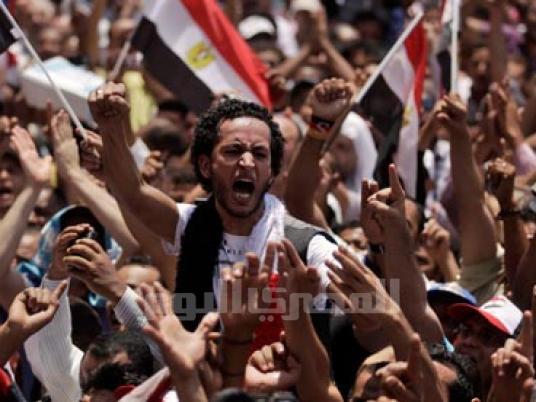 Clashes broke out Tuesday between students and guards at Misr International University, leaving dozens injured.
MIU student Menna Alaa said on her Twitter account that a group of students starting protesting 10 days ago against the university's decision to sack students who had called for safety measures on the road next to the university.
The administration promised that the students who were sacked would be allowed to return, but Alaa claims that the university broke this promise.
"When the students protested again, they discovered that one more student was sacked, which made the students further insist on continuing the strike after they gathered 3,000 signatures of support [fromthe student community]," Alaa tweeted.
The students decided, Alaa added, to move their strike to the university campus, but the university's security guards beat them and prevented them from accessing campus. Moreover, Alaa says, students called the police but the head of the Abour police station declined to intervene when he arrived, saying students should file complaints.
Alaa said that "security attacked the students with bricks, fire extinguishers and pellet shots."
One student, who asked not to be named, told the state-run Al-Ahram website that some of his colleagues were severely injured by rocks and pellets while others were suffocated by the fire extinguishers used by the security guards to break up the protest.
The university's administration also canceled classes and educational activities Tuesday.