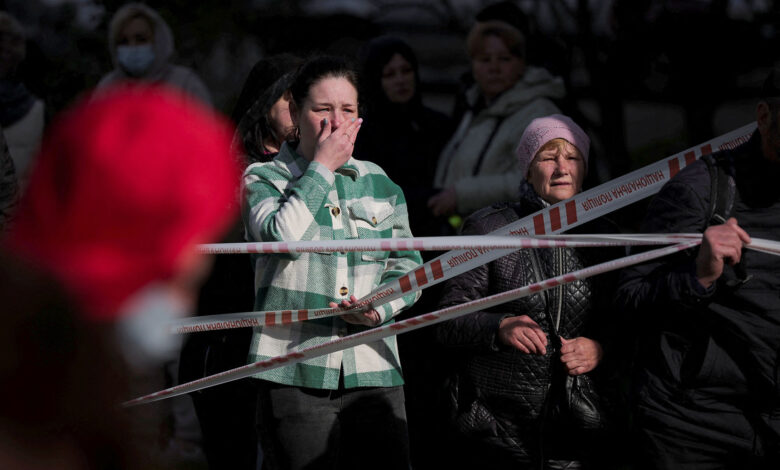 Russia's missile attacks on Ukrainian cities overnight is Moscow's "response to all peace initiatives," Ukraine's foreign minister has said.
"Missile strikes killing innocent Ukrainians in their sleep, including a 2-year-old child, is Russia's response to all peace initiatives. The way to peace is to kick Russia out of Ukraine. The way to peace is to arm Ukraine with F-16s and protect children from Russian terror," Dmytro Kuleba said on Twitter.
Children among the dead: Cruise missiles were launched at Ukrainian cities in the early hours of Friday morning, killing at least 12 people.
In Dnipro, a 31-year-old woman and her 2-year-old child died, according to Dnipropetrovsk Regional Prosecutor's Office in a post on Telegram. In Uman, 10 people died, including two 10-year-old children, Ihor Taburets, the head of the Cherkasy region, said.
Missiles and drones were also shot down over the capital Kyiv, in what authorities called the first missile attack on the Ukrainian capital in 51 days.
Fragments from a missile intercepted over the Kyiv region hit a multi-story residential building and injured two people, including a 13-year-old girl, the Kyiv region police chief Andrii Nebytov said.