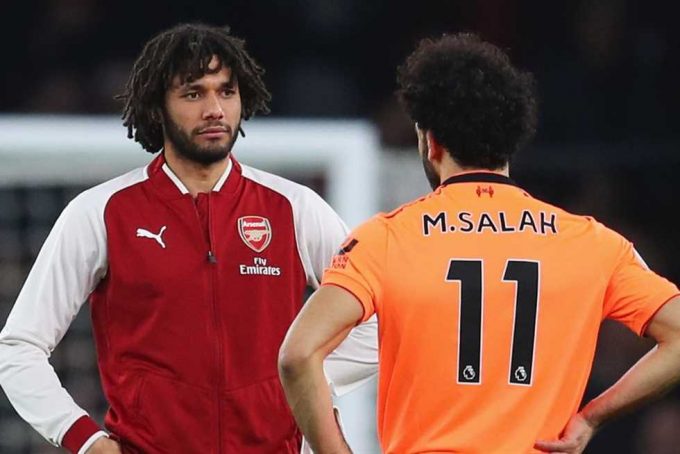 The Emirati al-Nasr Club announced holding the "Dubai Super 2022" championship, under the Dubai Sports Council, at Al-Maktoum Stadium in al-Nasr Club in Dubai, during the period of suspension of local leagues due to the World Cup 2022.
The Dubai Super 2022 will be held from December 8-16.
The English clubs Liverpool and Arsenal, the Italian Milan, and the French Lyon are participating in the tournament, while these teams are scheduled to set up their camps in Dubai December, in preparation for the tournament.
The four clubs will participate in the tournament with all its stars, except for the players participating with their national teams in the 2022 World Cup.
Therefore Mohamed Salah, the Liverpool player, Mohamed Elneny, the Arsenal midfielder, and the Algerian Ismail bin Nasser, the Milan player, will be participating in the tournament.
The tournament was announced during a press conference held at Al-Nasr Club Tuesday, in the presence of the Secretary General of the Dubai Sports Council Saeed Hareb, and Chairperson of Al-Nasr Club Marwan bin Ghalita.
Liverpool revealed its program in the UAE, writing on its official website: "The members of Jürgen Klopp's first-team squad who are not at the World Cup will spend 12 days in the United Arab Emirates, with their domestic schedule now paused until the Carabao Cup tie at Manchester City on December 22."
"Reds players involved in the World Cup will join the group in Dubai once their nation's participation in the competition has concluded," it added.
"As well as warm-weather training, Liverpool will also play against Olympique Lyonnais and AC Milan in a friendly tournament called the Dubai Super Cup. Fellow Premier League side Arsenal will also compete in the tournament but not play against the Reds."
"Klopp's men will first meet French outfit Lyon at two pm GMT (six pm local time) on Sunday December 11, followed by a tie with reigning Serie A champions AC Milan at 3.30pm GMT (7:30pm local time) on Friday December 16," the website stated.