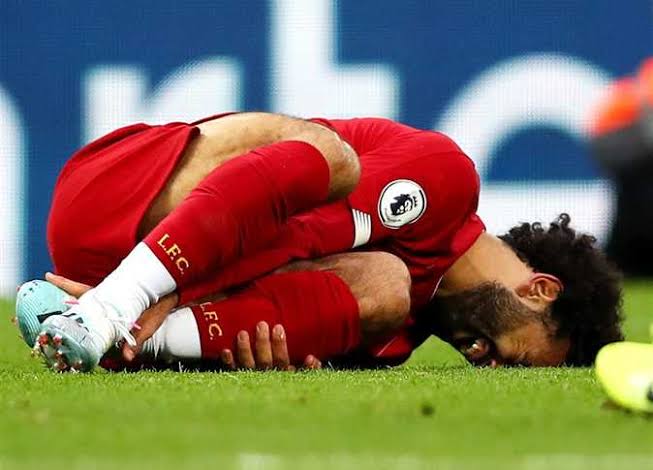 Egyptian national football team and Liverpool star Mohamed Salah suffered an injury in the Tuesday Liverpool and Midtjylland match, which ended 2/0 for Liverpool in the Champions League.
Salah entered in the 59th minute to replace Takumi Minamino, and succeeded in scoring the winning goal in the 90th minute from a penalty kick.
Portuguese Diogo Jota scored the first goal of the Reds in the match, in the 54th minute.
After this victory Liverpool topped the second group with six points, while Midtjylland bottomed the standings without any points.
Salah also suffered an injury back in June that flung the Liverpool club into anxiety.
English newspaper The Daily Express reported that Salah and teammate Andrew Robertson did not participate in the club's last practices at the time.
In October 2019, Salah was injured during the game between Liverpool and Tottenham in the Premier League, after scoring the second goal at the 74th minute.
He suffered a twisted ankle in his late victory over Leicester and failed to play the next match against Manchester United. He had returned to the Liverpool squad for the Champions League match against Genk, which ended with 4-1 for Liverpool.
And in 2018 Salah notoriously suffered a shoulder injury after Sergio Ramos injured his arm in a tussle during the Champions League final in May, which Liverpool lost. Real Madrid ended the match 3-1 in their favor.
Salah left the field only 30 minutes from the beginning of the game.